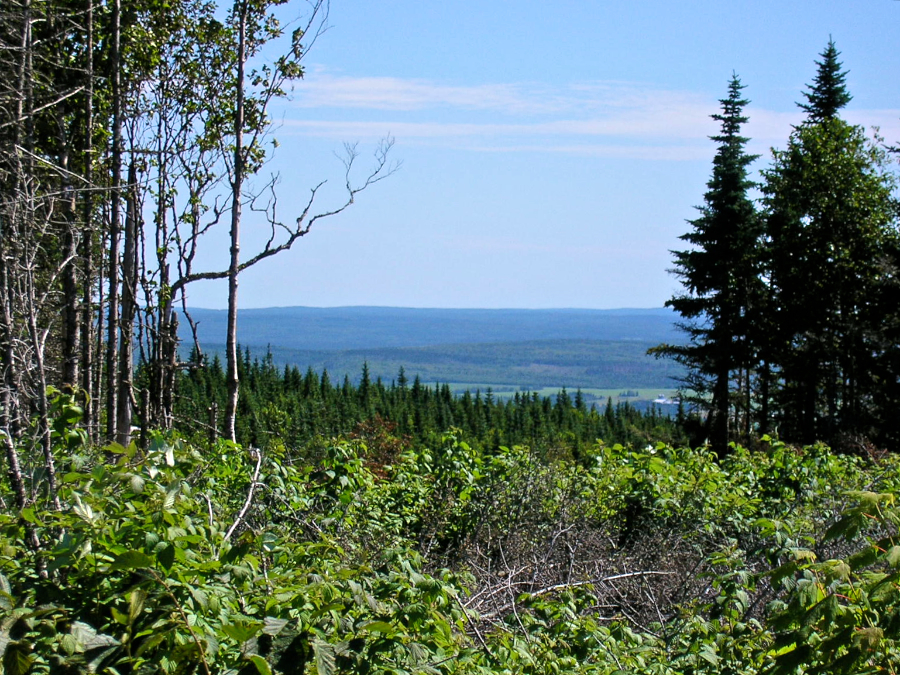 This view to the east is of the forested countryside towards and behind Smithville and Glendyer, with the inland hills towards Whycocomagh and Glencoe in the far distance.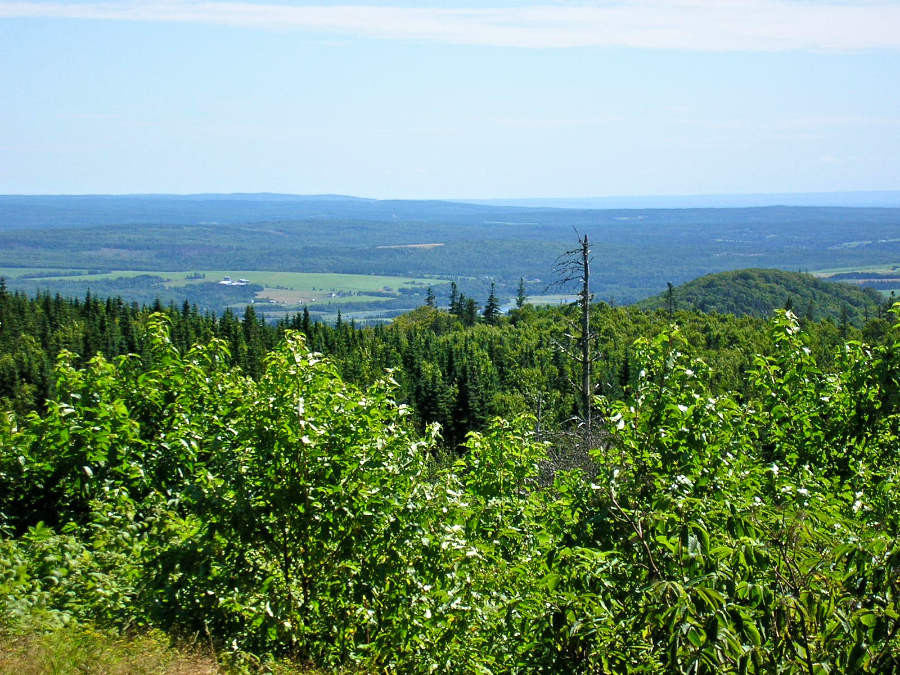 The view to the southeast is obscured by a stand of uncut or re-grown trees, which blocks the view. This view to a hair west of south is of the countryside towards Southwest Mabou, Glencoe Station, and Judique. The Creignish Hills are at the left and St Georges Bay is at the right. The water one sees just to the left of the dead tree sticking up in the middle of the photo is the Southwest Mabou River in West Mabou near its mouth. In the centre left to the middle of the photo, one can see the buildings along the Cèilidh Trail (Route 19) south of Mabou Village. In the nearer ground, the shapes of the prominences to the left and to the right of the dead tree have been seen before from a different (and lower!) perspective from MacDonalds Glen Road.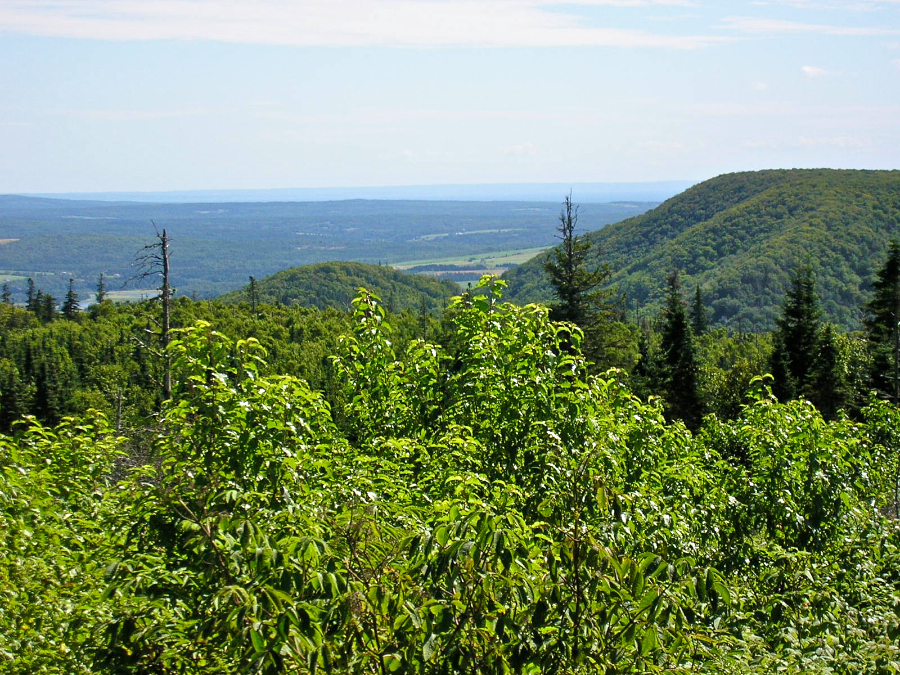 This view is a continuation a bit more to the west of the view in the previous photo. St Georges Bay now runs across the full width of the photo. The highland to the right is along the Mabou River.