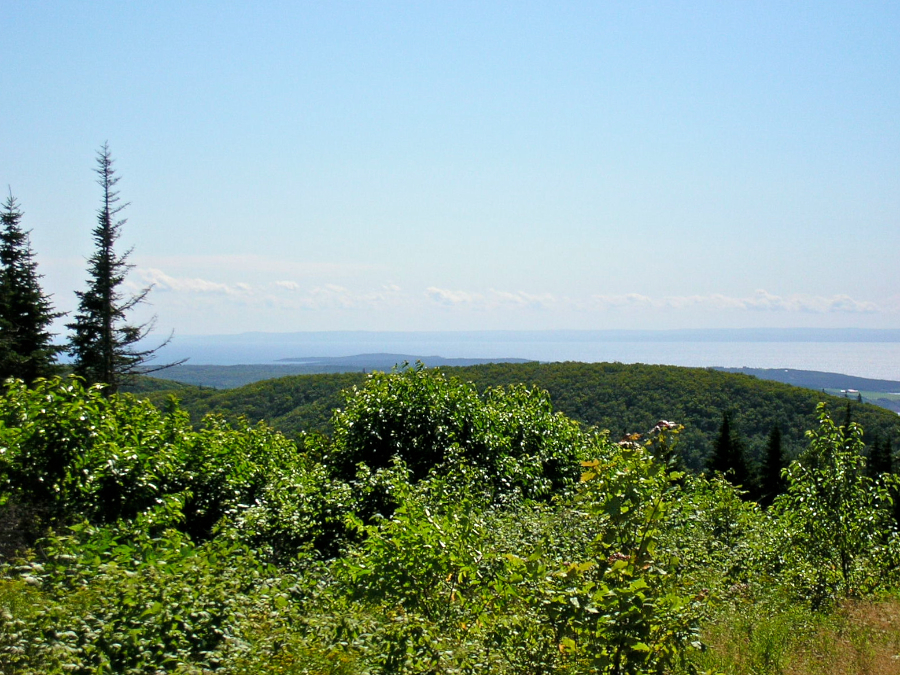 This view somewhat south of southwest looks towards the Port Hood area. The mountains rising on the mainland across St Georges Bay are visible here across the full width of the photo; Cape George is to the right, outside the scope of this photo. Both Port Hood Island and Henry Island lie in St Georges Bay to the west and southeast of Port Hood, respectively; there isn't sufficient resolution for me to distinguish with certainty which of the forms one sees here is which; it appears that from this vantage point, the islands' forms and the Port Hood shore are all superimposed one on the other. The Mabou River hides on the far side the dark highland that spans much of the middle of the photo.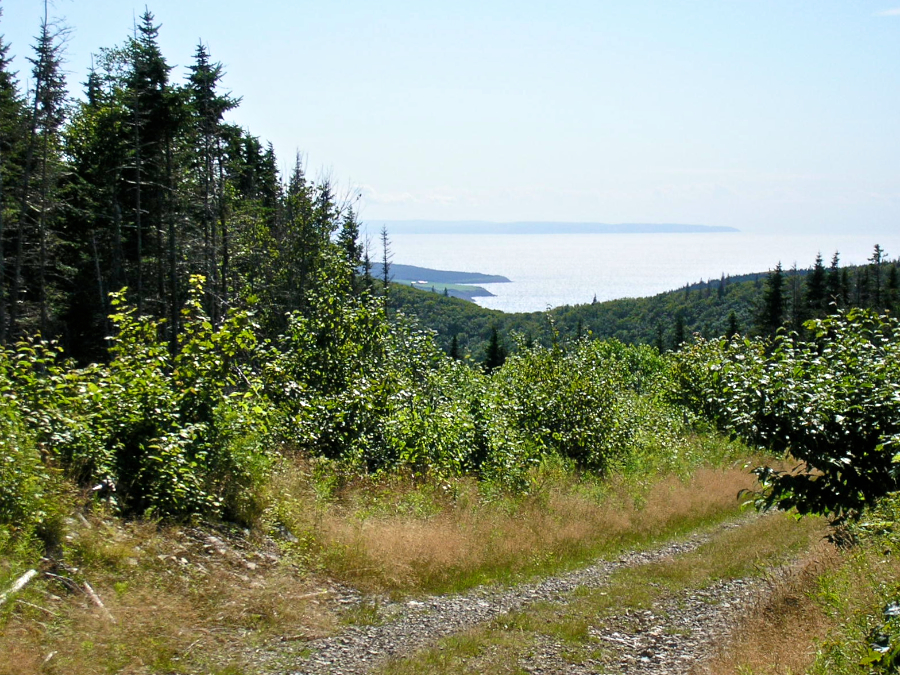 This view to the southwest shows Cape George in the far distance. On this side of St Georges Bay, one can see the Colindale Shore. The buildings one sees in the centre left of the photo are along the Colindale Road; the rightmost is MacPhee's red barn, which is visible for miles from both land and sea. On this side of the point closest to St Georges Bay is Sutherlands Cove. The slope ascending at the right of the photo is Mabou Harbour Mountain.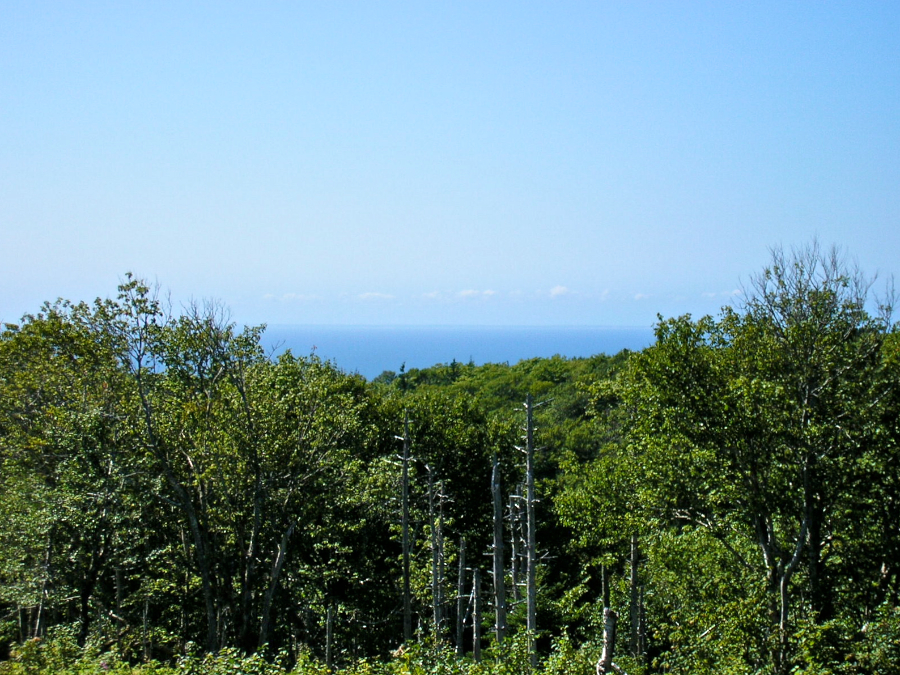 This view is to the north of west and overlooks the Cape Mabou Highlands to the Gulf of St Lawrence. The day I was there, I was very sure I could see Prince Edward Island in the far distance, but the original of this photo, even at high magnification, offers no proof that I did. Since I have seen it frequently from Beinn Alasdair Bhain (Fair Alistair's Mountain), I know it is possible, but there was apparently enough haze this day that my camera failed to catch any glints of the sun on windows, usually the confirmation that one has actually seen land.
This concludes the photos of the side trip along Cape Mabou Road.