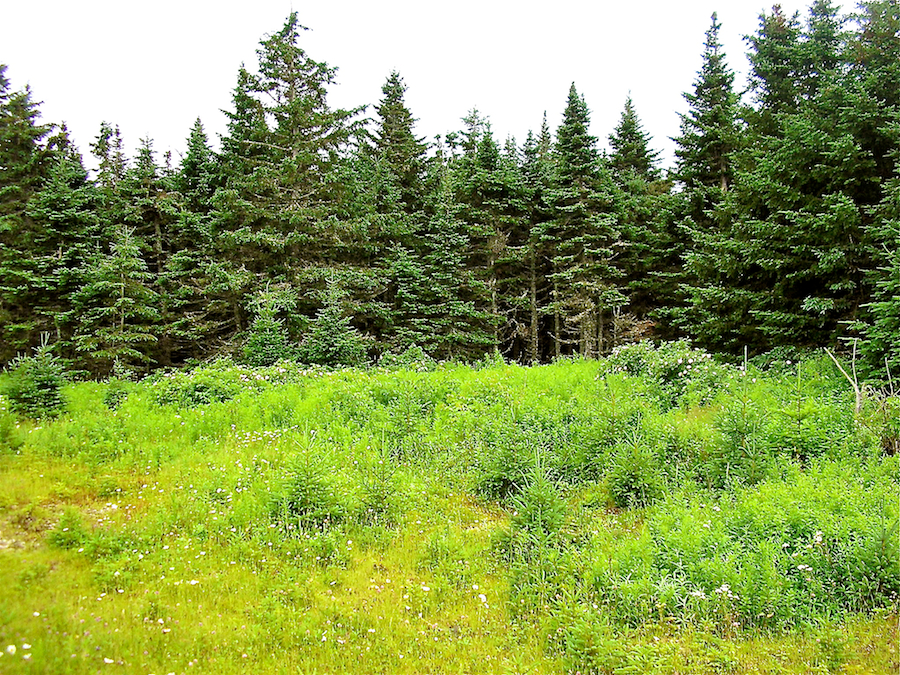 This clearing in the forest looks like another likely homestead site. Notice the wild roses abloom. What lovely flowers to have at one's doorstep!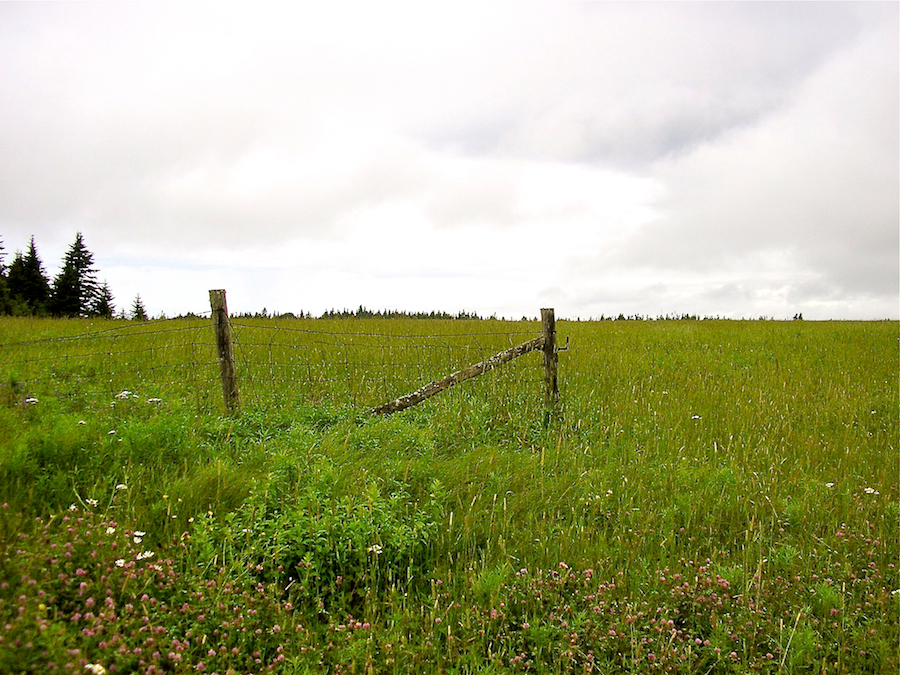 This field with relatively modern fencing appears to have lain undisturbed for some time. Along the Cape Mabou Road, closer to Broad Cove Banks but otherwise not too distant from this field, another field was still being hayed as late as 2006, but this one appears to have been left alone. The clover in the foreground is ubiquitous along the road up on the plateau.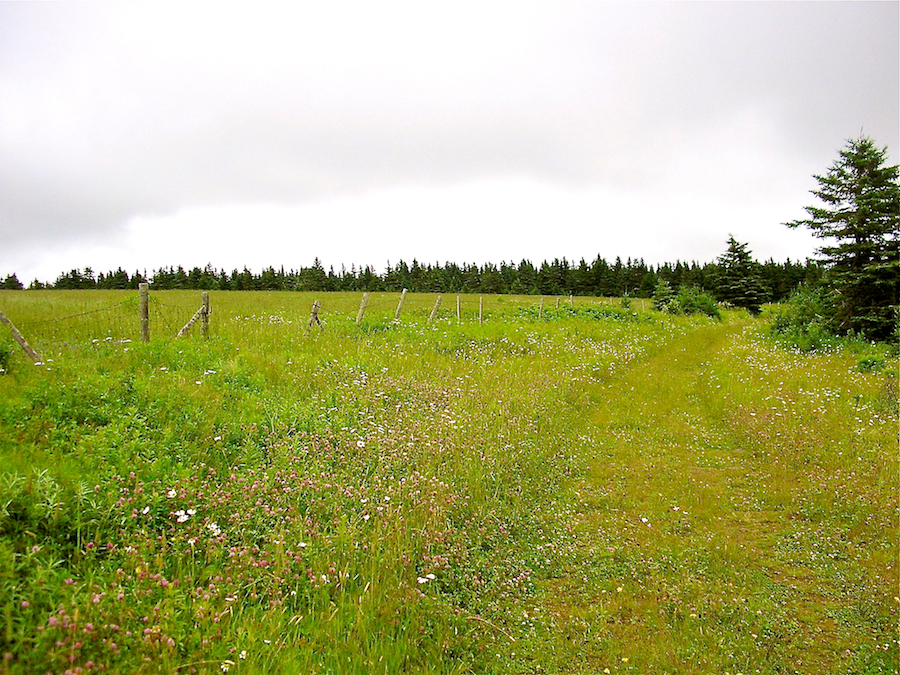 This is another view of the same field, but towards the east (backwards-looking) rather than the north. It shows that North Highlands Road here is a farm road. There seems to be somewhat more traffic here, as the grass is cut and the road is well-defined.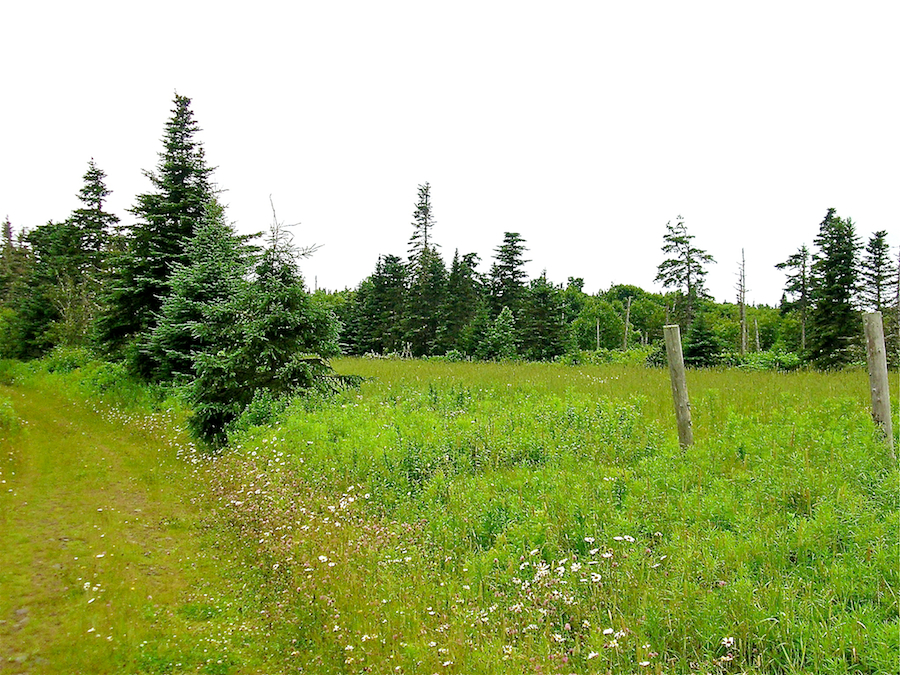 This view is from the same spot as the previous one, but looking forwards down the road (towards the west).