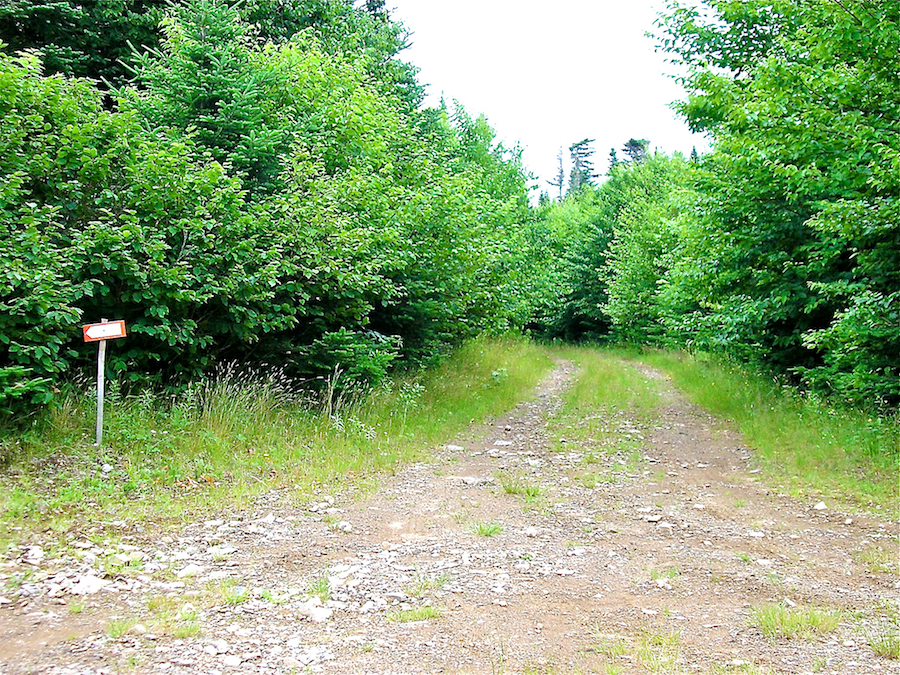 This is the western end of North Highlands Road, taken from the middle of the Cape Mabou Road and looking back down the road (towards the east). The road here has regained, at least in part, a gravel surface, which it retains for about twenty minutes from this junction. The arrow on the red sign directs those coming up Cape Mabou Road from the White Brook ravine to the left, indicating that North Highlands Road is not the main road.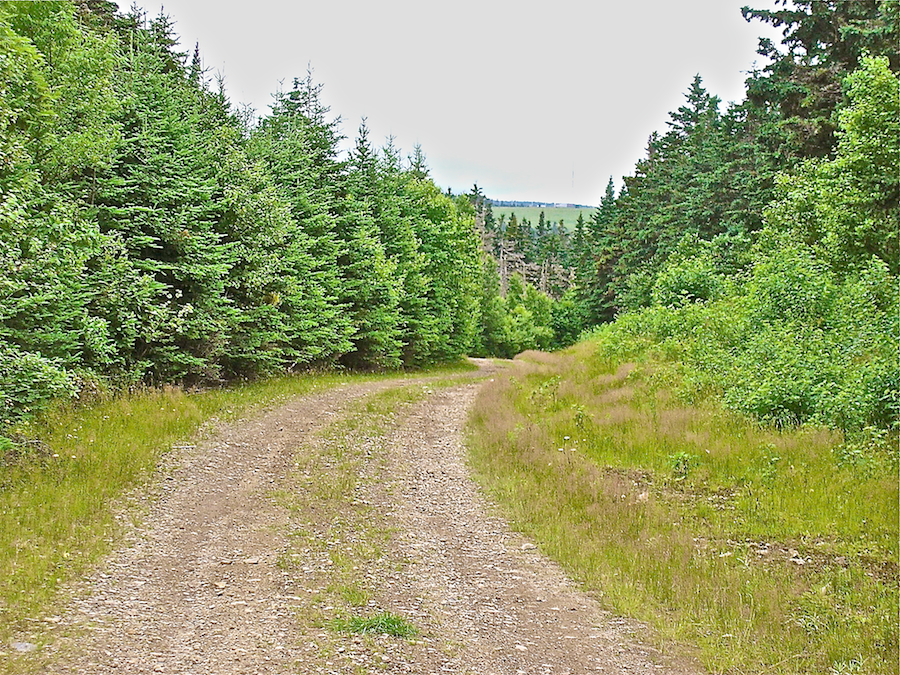 Cape Mabou Road begins its downward descent here into the ravine carved by White Brook. Above the trees to the right of centre, one can see the community pastures at South Highlands, run by a coöperative, and (barely) one of the communications towers there. Cattle from all over Cape Breton Island (and beyond) are trucked here to spend the summer grazing on those pastures.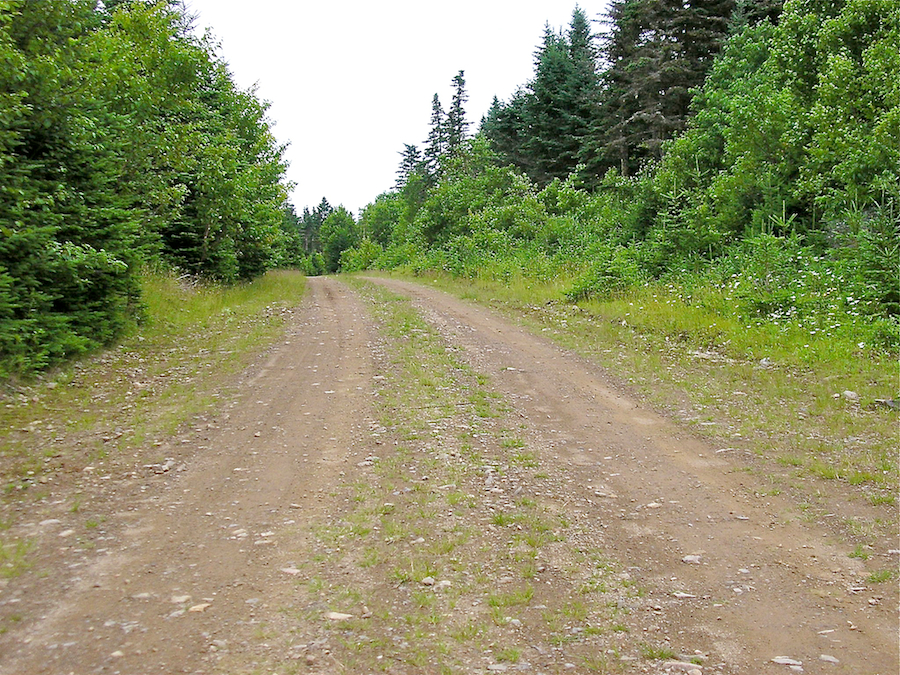 This is the view to the north along the Cape Mabou Road. As can be seen, Cape Mabou Road is in much better shape than North Highlands Road; indeed, in 2006, it was drivable by car from its junction with the Glenora Falls Road to Broad Cove Banks, though there was some rutting and erosion on the descent into the White Brook ravine that would have given me pause (I haven't driven it all of the way, but the day I hiked it I met three passenger cars and a couple of pick-up trucks, so it was then obviously passable by car).