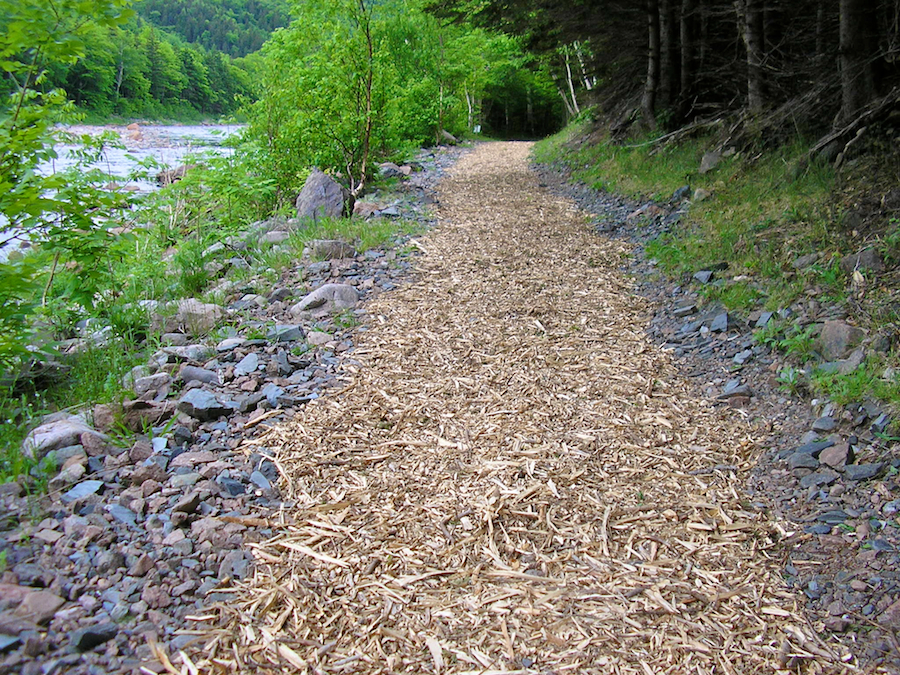 All over Cape Breton Island in 2007, spruce trees were being killed by an infestation of the spruce bark beetle (Dendroctonus rufipennis); the Cape Breton Highlands National Park was no exception. While there, I noticed that some of the trails, including Les Trous de saumons, as one sees in this photo, were newly covered with chips from the dead spruce trees, whose wood the infestation renders otherwise unusable.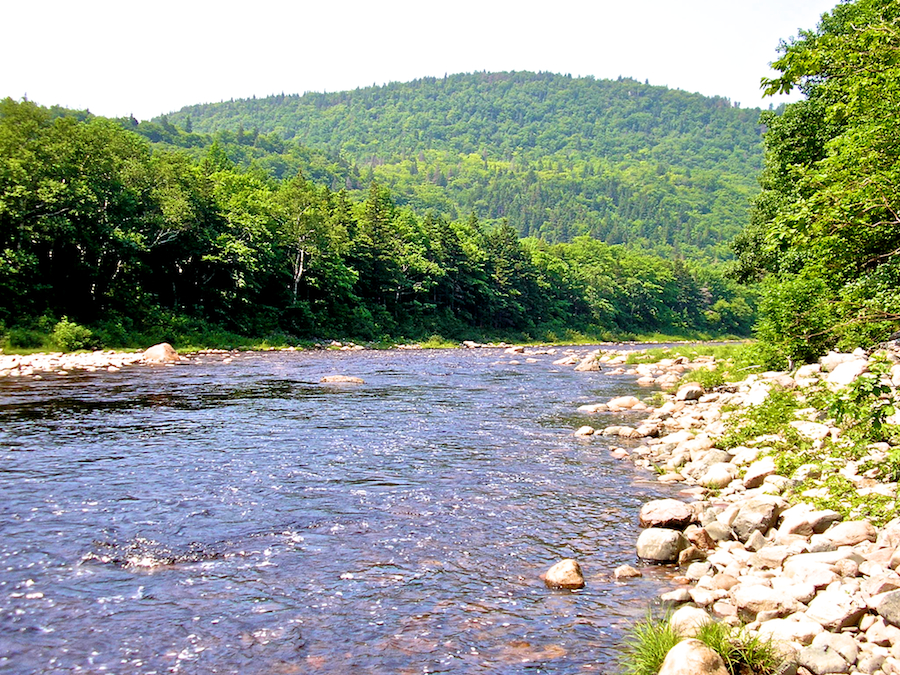 At the Fence Pool, the Chéticamp River is fast-flowing, wide, and fairly shallow, with many boulders lining the edges and shores of the river.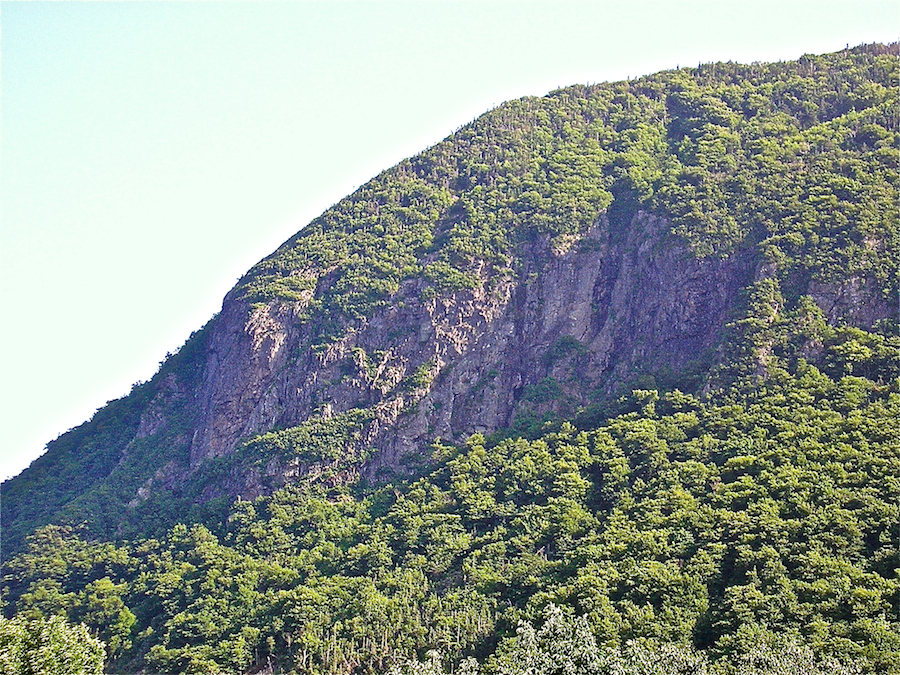 In the late afternoon sun, the cliffs on la Montagne Noire (Black Mountain) look considerably less black than they do in the eighth photo of the Chéticamp River photo essay, where they are very dark in the early afternoon sun.