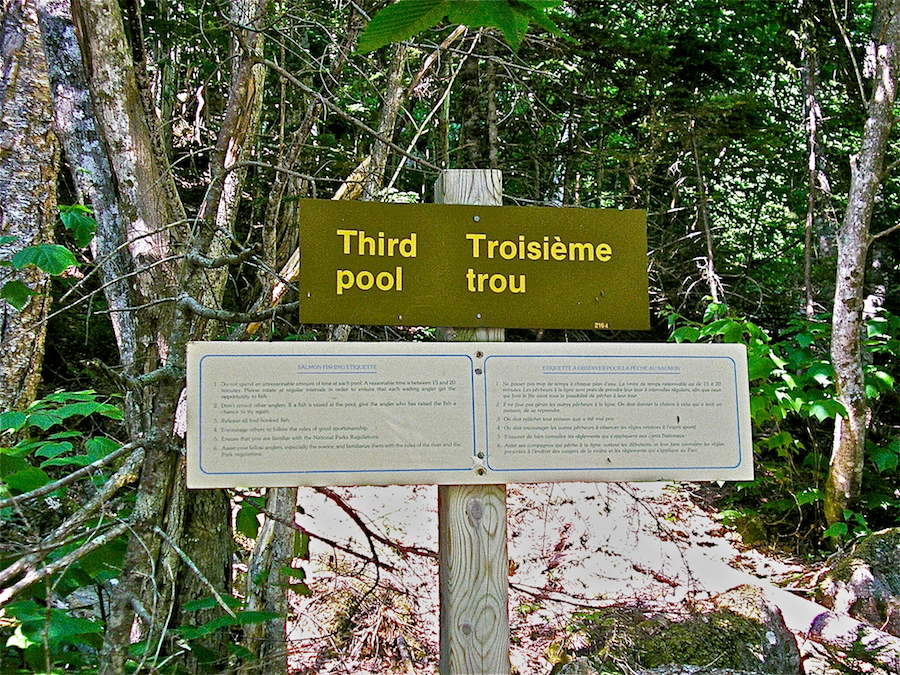 This photo shows an example of the fine bilingual signage seen along this trail. The fine print on the white panel below discusses Salmon Fishing Etiquette.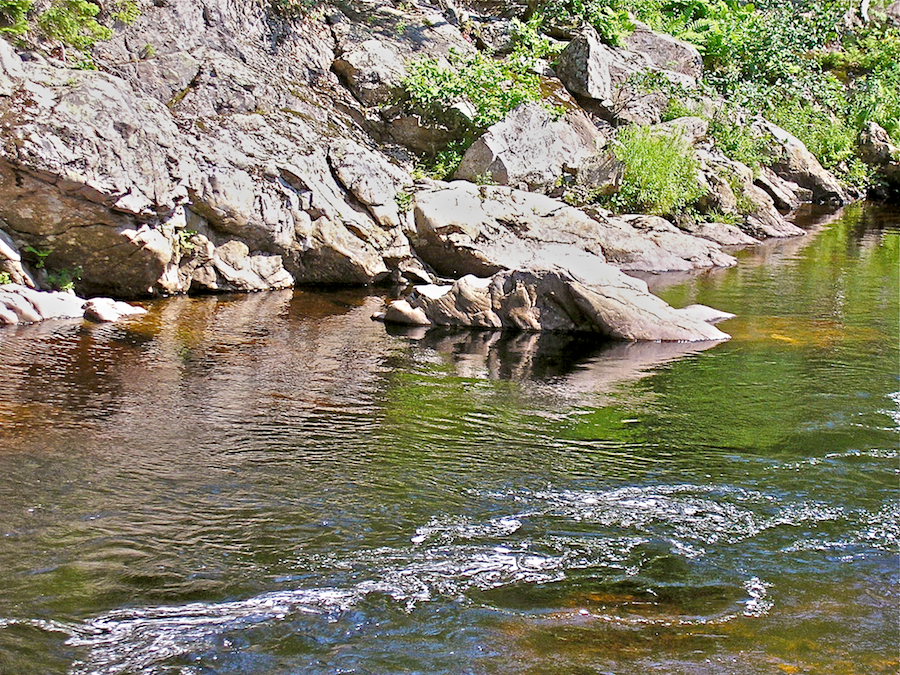 Foam swirls on the surface of Third Pool as the currents flow swiftly down the channel between masses of exposed bedrock shimmering in the bright sun.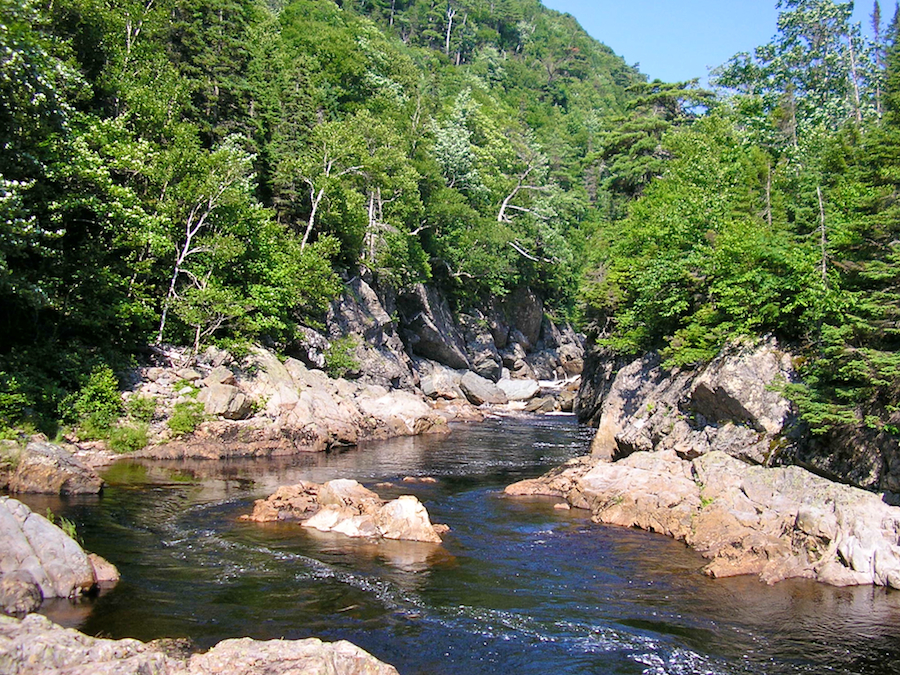 The deep waters of Third Pool have some bedrock sticking out in the middle of the pool. The falls above Third Pool are out of scope in this photo; see the twenty-fourth photo of the Chéticamp River photo essay for a view of these falls.