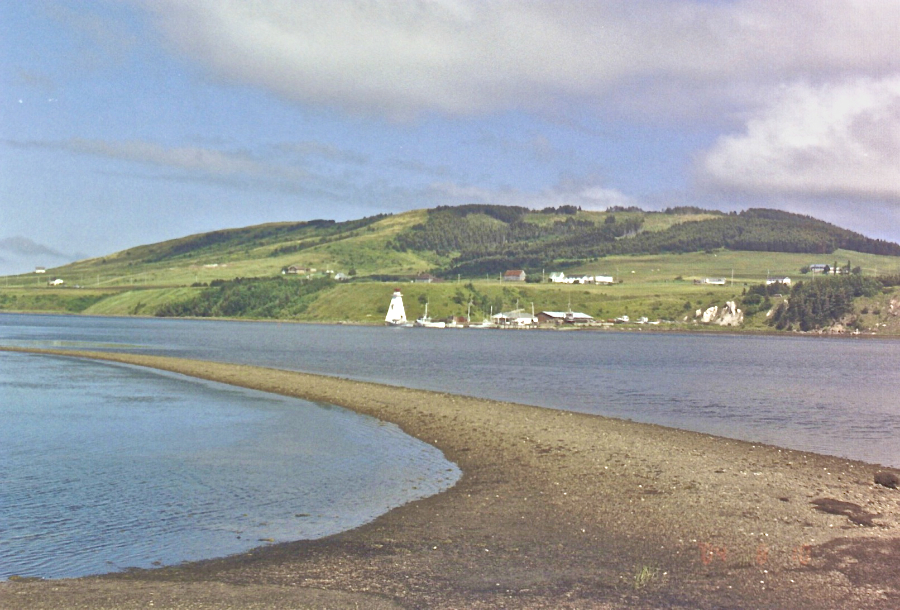 Mabou Harbour Mountain is the backdrop against which the lighthouse and the (old) pier in Mabou Harbour Mouth are arrayed. This is another of my favourite views, which draw me back to the Acarsaid Trail time after time.
Sams Point juts out into the Mabou River here, forming the easternmost boundary of Whale Cove; it is not always this visible, as much of it disappears beneath high tide. One of the six picnic tables on the Acarsaid Trail is located here, making it another ideal spot for a lunch.
Note the gypsum rocks visible on the far shore in the middle right of this photo. Such rocks are especially visible along the Mabou Harbour Road towards its end and confirm the karst topography of this area.