After driving back to the end of the General Line Road, I continued north on the MacLean Road. Because of the views in my rear view mirror, I soon stopped, however, and got the photos shown on this page.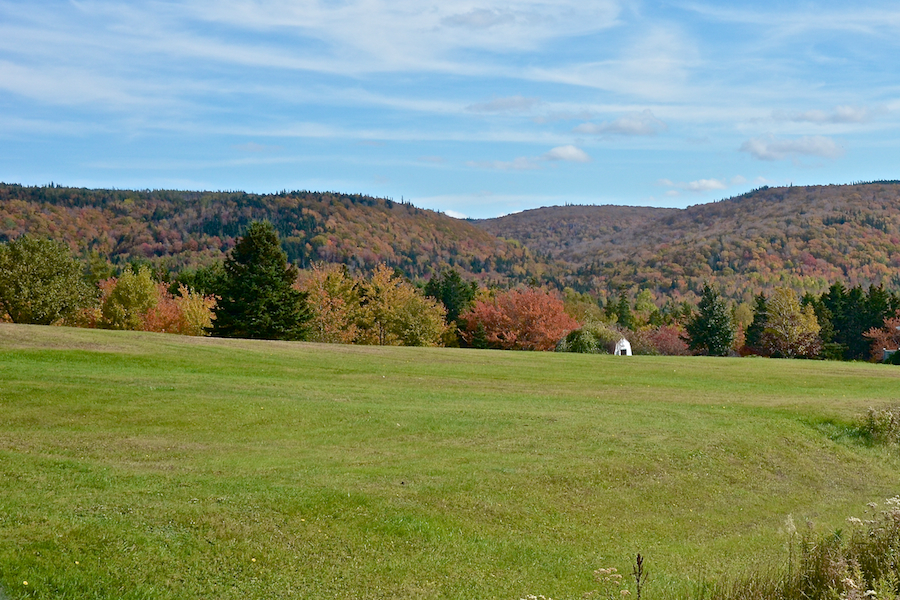 Shot from the side of the MacLean Road looking southeast, photo #1 shows the Creignish Hills south of Centennial. At this point, there was still enough sun to light up the scene and bring it to life. The mottled hills attest to changed colours, though not yet at their peak. The lovely red trees at the edge of the lawn are the brightest ones on view here, but the hillside left of centre is undergoing change, presenting a general mix of colours, with orange predominating, as is the case with other trees along the lawn's edge. The green trees at the base of the hill on the right look to be mostly unchanged at this distance.
Photo #2 is a close-up view of the portion of photo #2 right of centre. Here, the colours on the hillside and beside the lawn can be better seen and appreciated; some nice lemon yellows and limes can be seen right of centre. A number of the trees at the hillsides at the right, however, are bare, for whatever reason.
[continued below]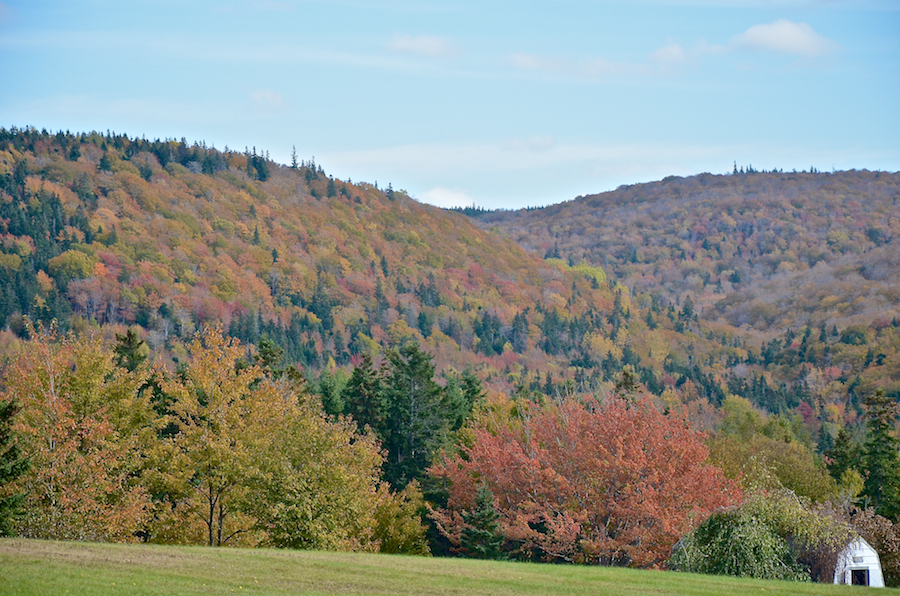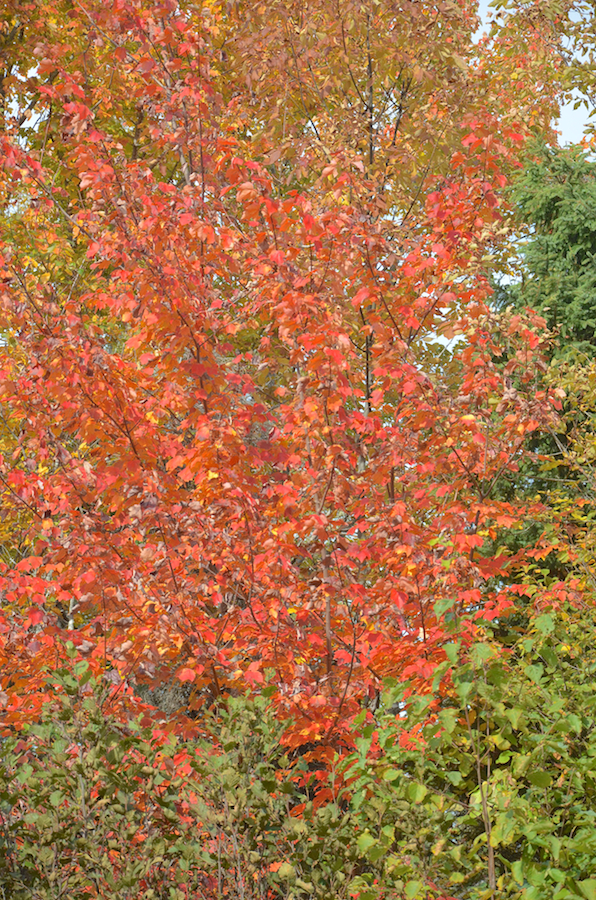 Photo #3 was taken from further north along the road, where this beautiful red tree compelled me to stop. Behind it is a more golden hued tree, still in the process of changing; making it hard to tell whether some of its leaves are intermixed with those of the red tree. My best guess is that the occasional non-red leaf on the red tree belongs to it and either hasn't changed or is in the process of changing. Whatever the case may be, it is certainly a tree of stunning beauty!
The tree in photo #4 was adjacent to that in photo #3, but a bit further north along the road. It, too, is a beautiful tree, though not yet so far along as the red tree. I suspect that these colours are pretty much what the orange hued trees seen on the hillside in photo #2 would have borne if seen up close.