The Glencoe Road leads from Long Johns Bridge to Glencoe Mills, passing by the parish hall, site of legendary dances and where I was first exposed to a Cape Breton square dance. In addition to these fond memories, the road itself is a beautiful drive, climbing up to the top of a ridge from Long Johns Bridge and then descending into Glencoe Mills, with fine views at several points along its course. The photos on this page were taken on the descent into Glencoe Mills above the parish hall.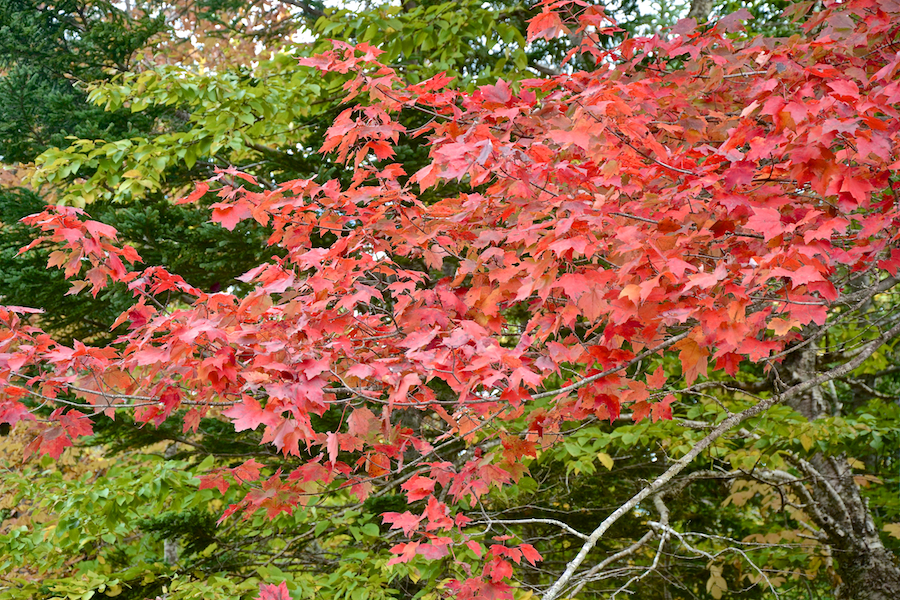 Photo #1 is a branch of a tree, the rest of which had not turned as much as this one, that caught my eye as I was driving down into Glencoe Mills. If you look closely, you will see that some of its leaves still have residual chlorophyll, but much is gone and the resulting red is strikingly beautiful.
Photo #2 is a different tree that is much less further along; here, half of the leaves are still green, though showing some reds, while the rest are in various states, from partly to completely changed. Notice how the residual chlorophyll makes the partially changed leaves appear darker in hue.
[continued below]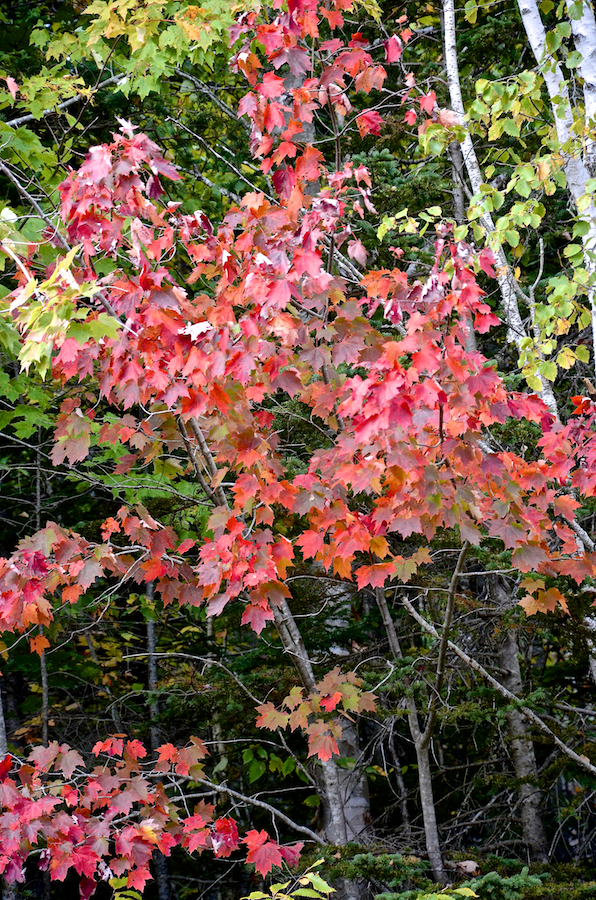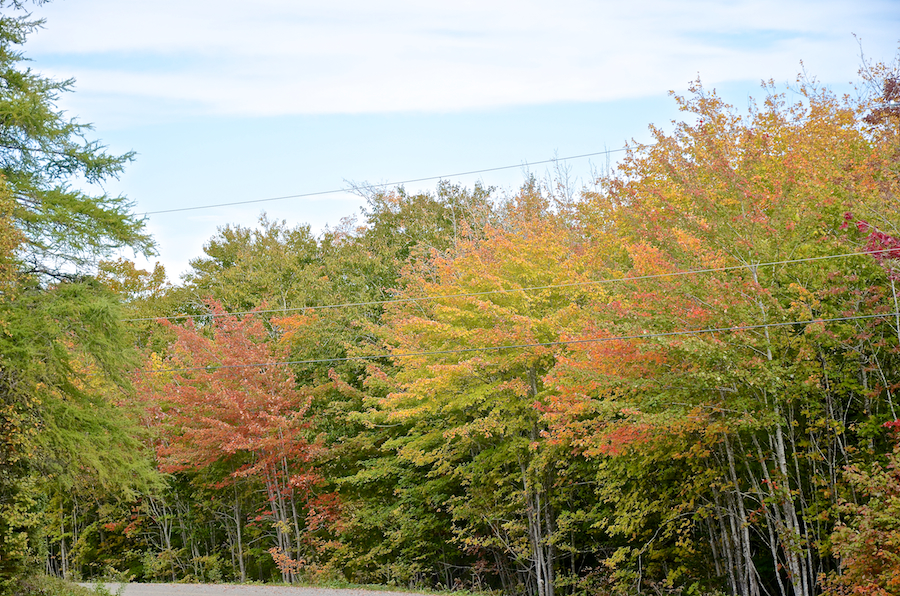 Lest photos #1 and #2 convey a false expression, photo #3 is intended as a corrective: most trees along the Glencoe Road had only just begun to change and few were red at this point. This view gives a fairly good idea of the state of most of the trees I saw this day along the Glencoe Road (apologies for the utility wires, which I attempt to avoid, but could not for this view).