After a marvellous breakfast at the Dancing Goat in Northeast Margaree, I continued southeast on the Cabot Trail to Egypt Road, where I turned and headed north into the Margaree Valley. Egypt Falls, two distinct Egypt Roads, an Egypt Mountain Road (and therefore presumably an Egypt Mountain, though it is not shown on the topographical maps), a Nile Brook, and a South Nile Brook attest to a fascination with Egyptiana on the part of those who gave them these names, for reasons I have been unable to determine. This Egypt Road is perhaps best known for the Normaway Inn, found about halfway between the Cabot Trail and the Margaree Valley, and its Barn, site of three-fiddler concerts and square dances during the summer and fall. But it is also a lovely drive, affording views of the Margaree Highlands at several points along its course. The photos on this page were taken at one of the stops I made there this morning.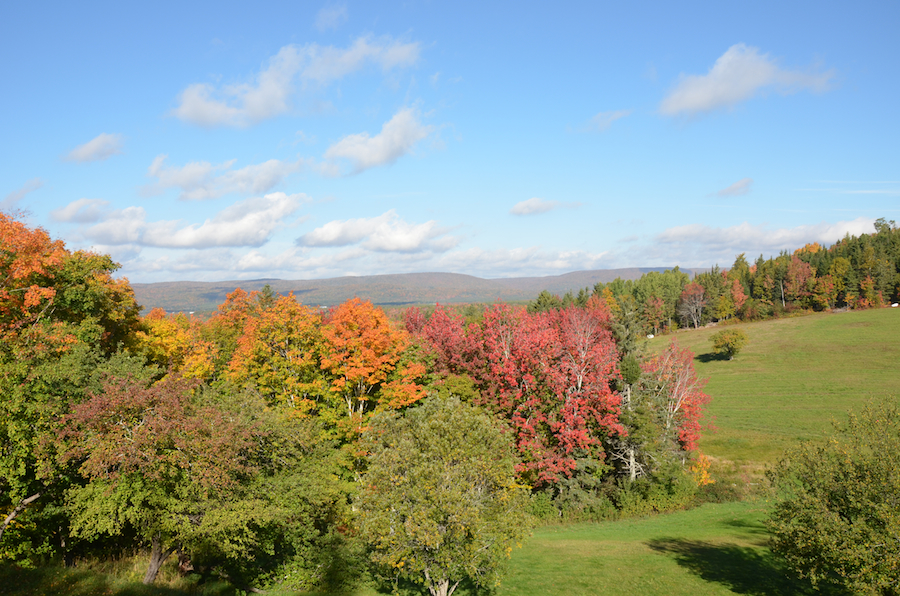 Photo #1 looks at the lovely lawn near the road, with its trees in fall colour and, across the Margaree Valley to the Highlands on the west side of the Northeast Margaree River. Although the air is not crisp enough to make it clear in this photo, there is a nearer and lower ridge superimposed on top of the Highland at the centre of the photo. The trees here have, for the most part, only just begun to turn, but several are well along, including some fine reds.
Photo #2 is a close-up showing the maples just right of centre in photo #1 decked out in fine reds. The trees in this stand must all be related, though those on the left are a bit further behind than those on the right, with considerable amounts of chlorophyll evident in the changed leaves. Behind the trees in front are other maples whose leaves have not changed, but will likely be of the same colour as their neighbours.
[continued below]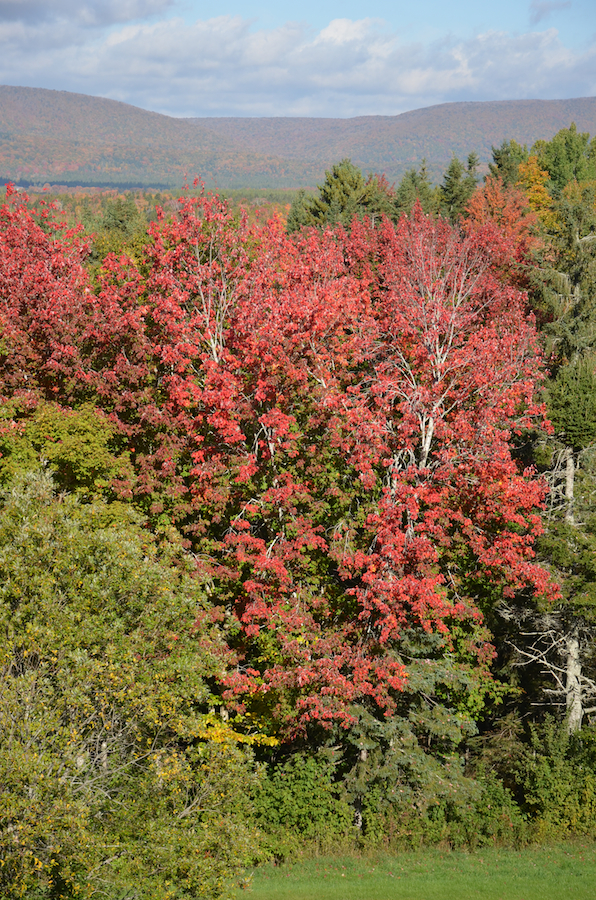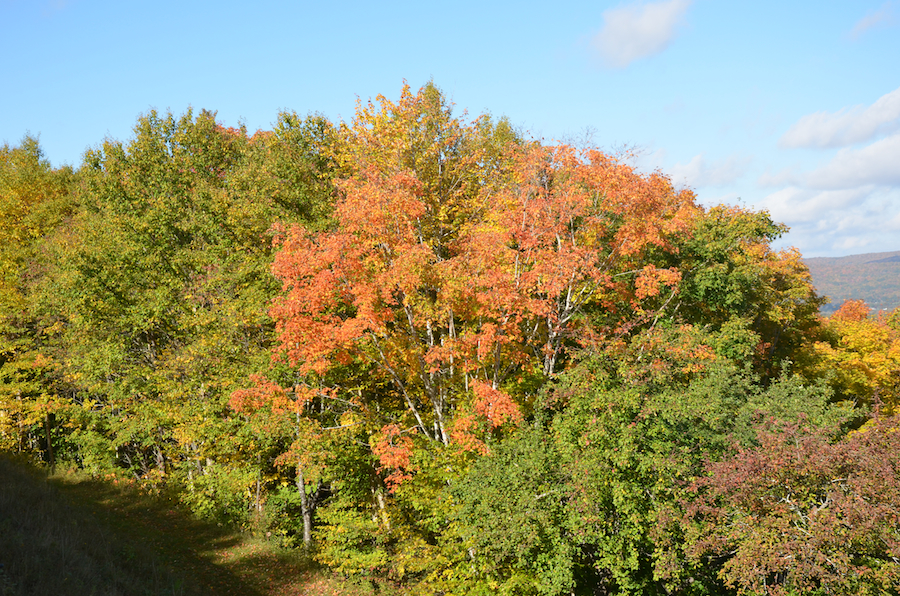 Photo #3 looks at the red-orange trees at the left of the maples in photo #2. Under magnification, the deciduous greens at the left do not appear to be maples. I cannot tell what the yellow leaves behind the red-oranges are. The ensemble, however, shows that here the colours have a good ways to go yet.