Given that the clouds had moved in, I decided not to attempt the drive to Forest Glen, even though I had plenty of time to make it there and back. I had previously reached Forest Glen in 2009 and again drove out that way earlier this year on 2014 August 30, but I didn't have enough time then to go all the way—the road had acquired some dandy potholes that required considerable care to navigate in my low-slung Prius—so I turned around at a summer cottage in a glen between two highlands formed by Stewart Brook, about halfway there. I hope to make it back all the way to Forest Glen in the not too distant future.
Returning from Big Intervale, I stopped a second time just south of Kingross; the pictures I took there were presented along with those I had taken on my way north. My next stop was below MacLeods Mountain, about halfway between Kingross and Rivulet. Although one would never know it from the road (nor these photos), three large cleared areas, likely farms—buildings can be seen in the Google Earth imagery—lie at the base of MacLeods Mountain back in from the road; that they have not yet been reclaimed by the forest indicates that they must have been in relatively recent use. The photos on this page were taken from the road there.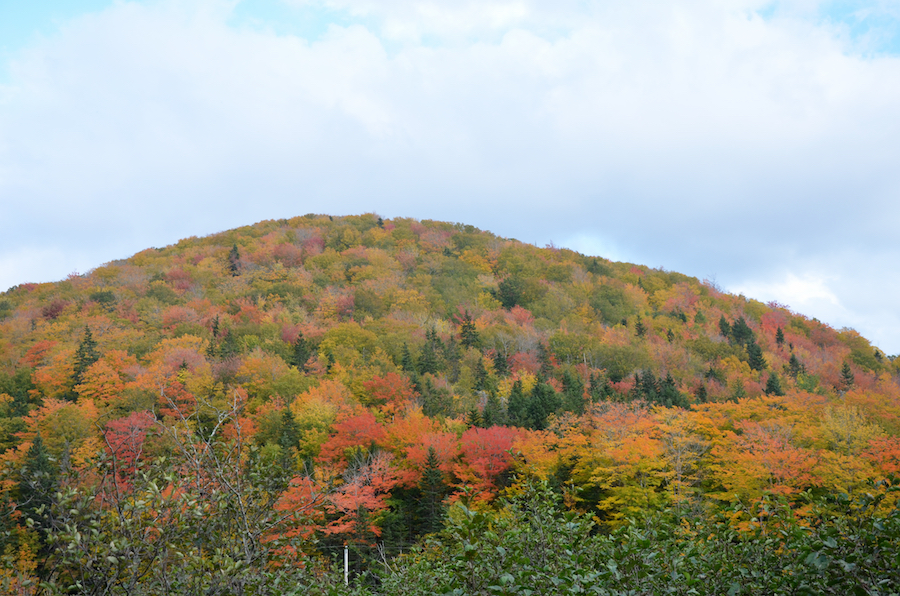 Photo #1 looks up from the road at one of the sides of MacLeods Mountain. It is a fairly large mountain and most of its bulk is east of the road, hidden from view by the relative proximity of the mountain to the road. The lighting here is not the best, but the colours on this side of the mountain are worth stopping for.
Photo #2 looks further south to another face of MacLeods Mountain seen at the right. Here, the fall colours are even more prevalent across the landscape.
[continued below]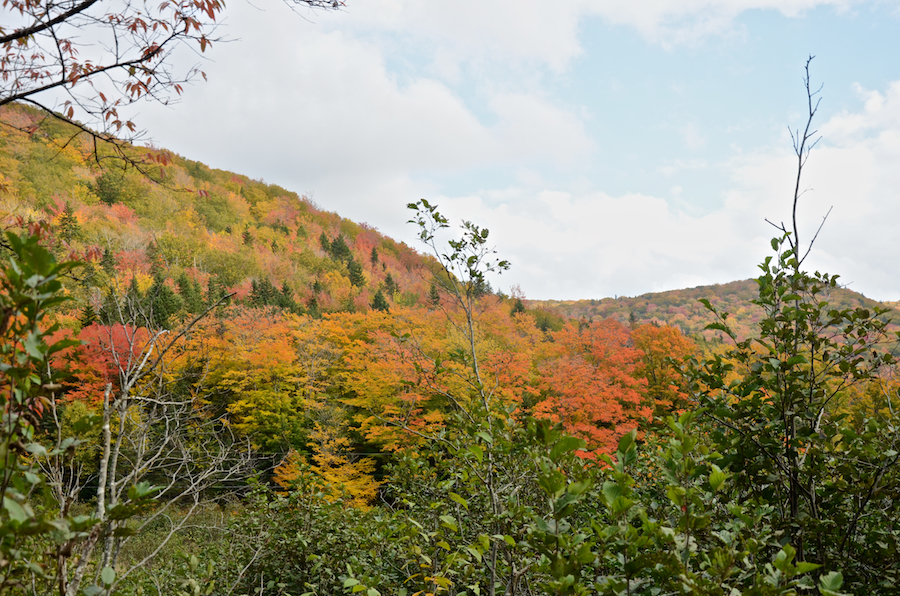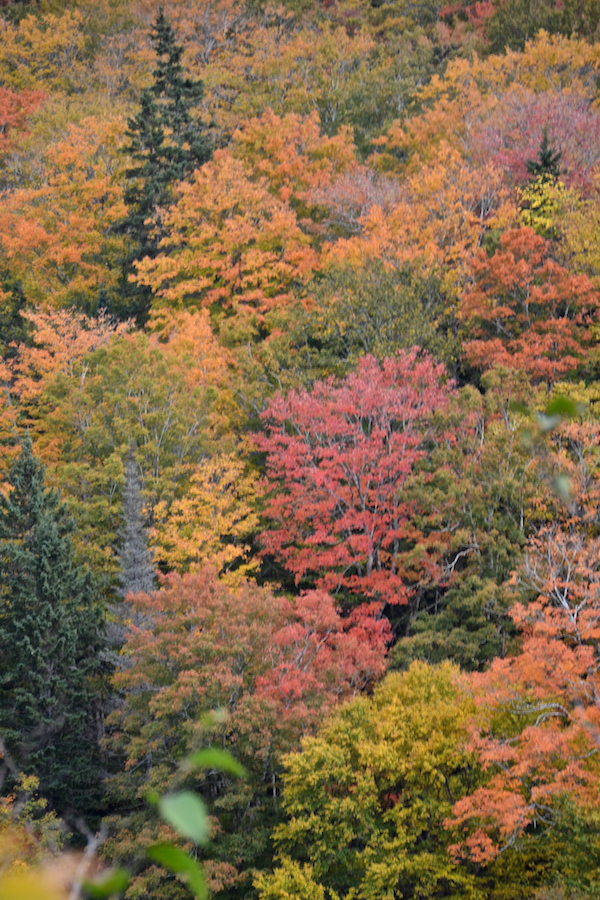 Photo #3 is a telephoto view of the trees in the left middle ground of photo #1, where some lovely reds and oranges stand amongst the greens.
Photo #4 is another telephoto view that brings the trees in the centre of photo #1 into sharper focus. The reds at the left go well with the oranges and golds at the right, complemented by some very pretty yellow-greens behind the evergreens further up the hill.
[continued below]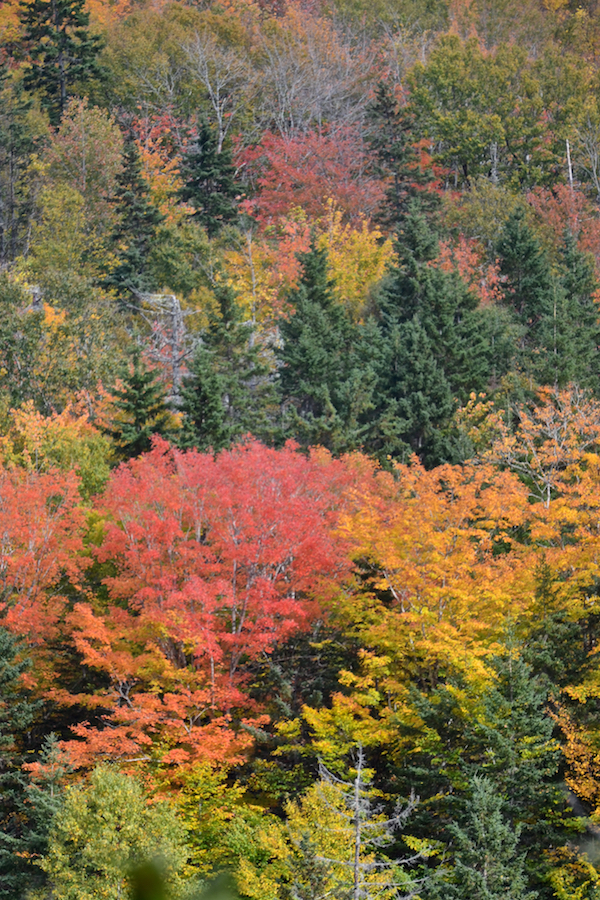 Photo #5 brings the red tree right of centre in photo #2 up close; what a vivid red this is even in the darkish light of the now-overcast day! Imagine what it would look like were the sun to vivify its colours even more! This proved to be a very worthwhile stop indeed.