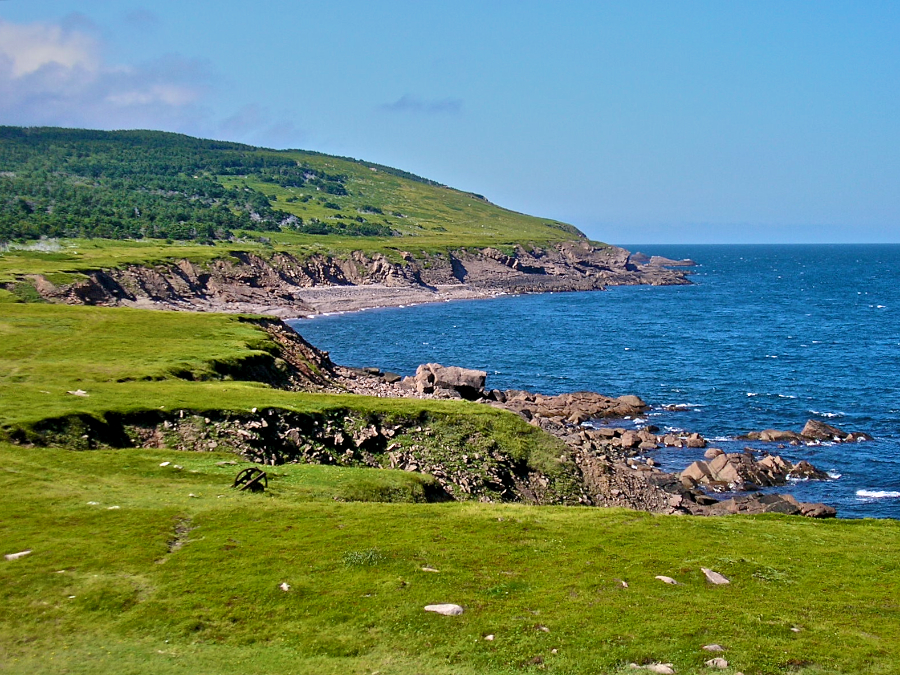 About ten minutes after leaving the automated light, I had arrived here, where Tittle Point and the sloping hill that rises behind it are no longer quite so far off, but are even more effective in blocking the view further down the coast. Fox Den is now more visible and the depth of the "beaches" resulting from its eroding coastal cliffs is better gauged.
Note the abandoned piece of machinery, presumably from the lighthouse era, sitting in the grass in the middle left foreground. Most such debris is found nearer the automated light.
There are, of course, no formal trail markings here either, but if one looks closely at the left of this photo, one will make out a path in the grass, most likely a herd path made by animals, that first runs toward the abandoned piece of machinery and then veers left around the eroded patch to pick up on the other side and continue on down the coast. I found it convenient to follow these tracks, since there were a number of wet spots off the tracks that slowed down my progress if I left them.