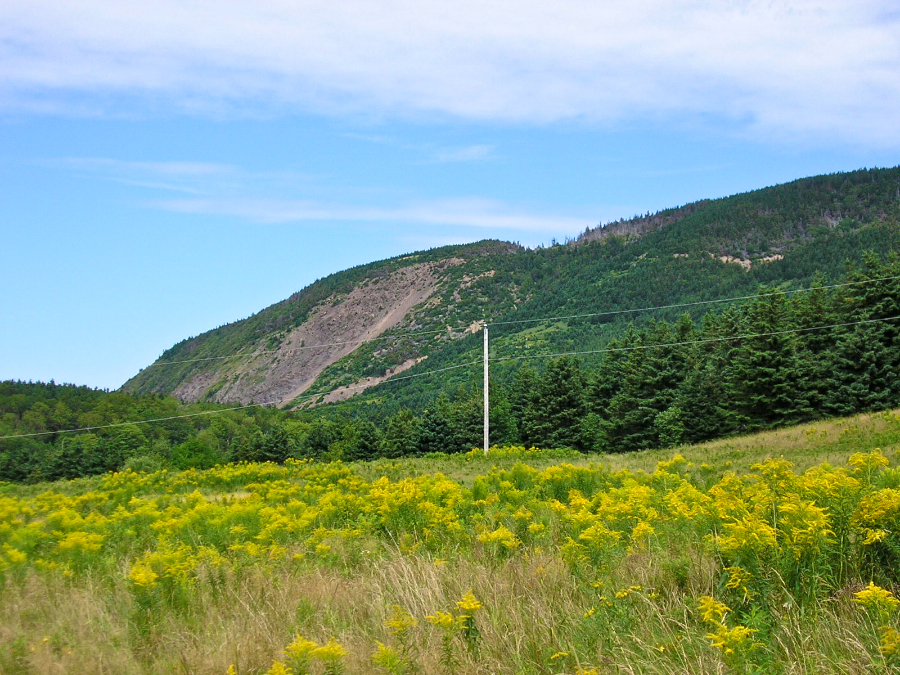 The flanks of Beinn Alasdair Bhain (Fair Alistair's Mountain) are seen here from the left to the middle of the photo across the field, ablaze this day with goldenrod, just below the white house. Just below the summit a bit left of the middle of the photo, you will see a bare spot surrounded by vegetation: this is the look-off from which one has marvellous views of the Cape Mabou Highlands, the Mabou Coal Mines area, the Inverness County shore to the southwest, and across St Georges Bay to Cape George on the mainland. The trail leading to Beinn Alasdair Bhain is part of the Cape Mabou Trail Club system; it begins at the Mabou Post Road Trail Head which is found at the end of the Mabou Coal Mines Road about 0.5 km (0.3 mi) further north of its junction with MacDonalds Glen Road.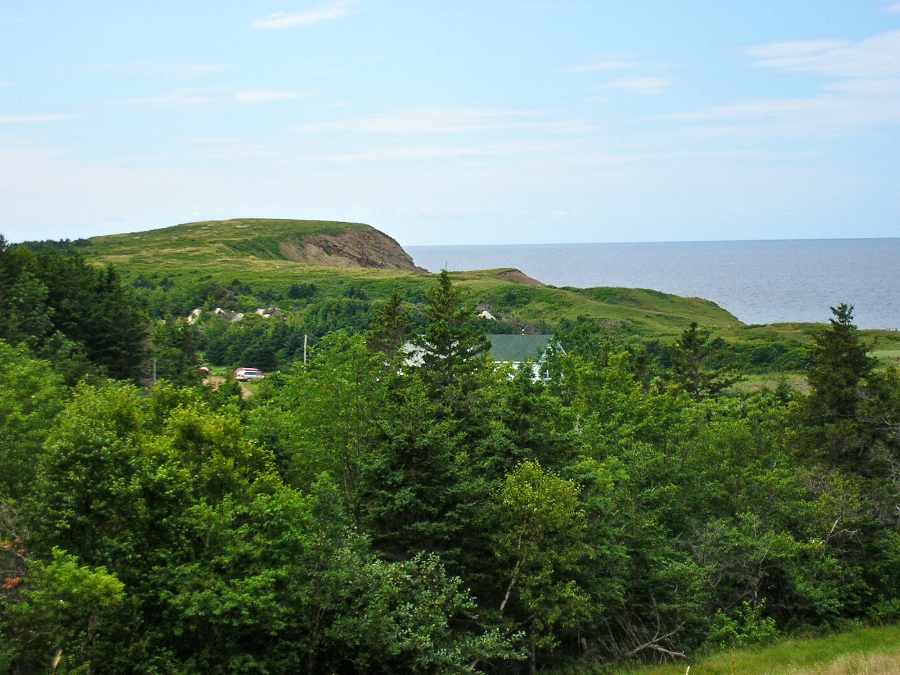 This view shows Finlay Point at the centre left of the photo and the intervening area of MacDonalds Glen. Cattle are often seen grazing along the coasts and on Finlay Point itself. The Gulf of St Lawrence is the water one sees at the right of the photo. The white rocks at the centre left and the middle of the photo are gypsum.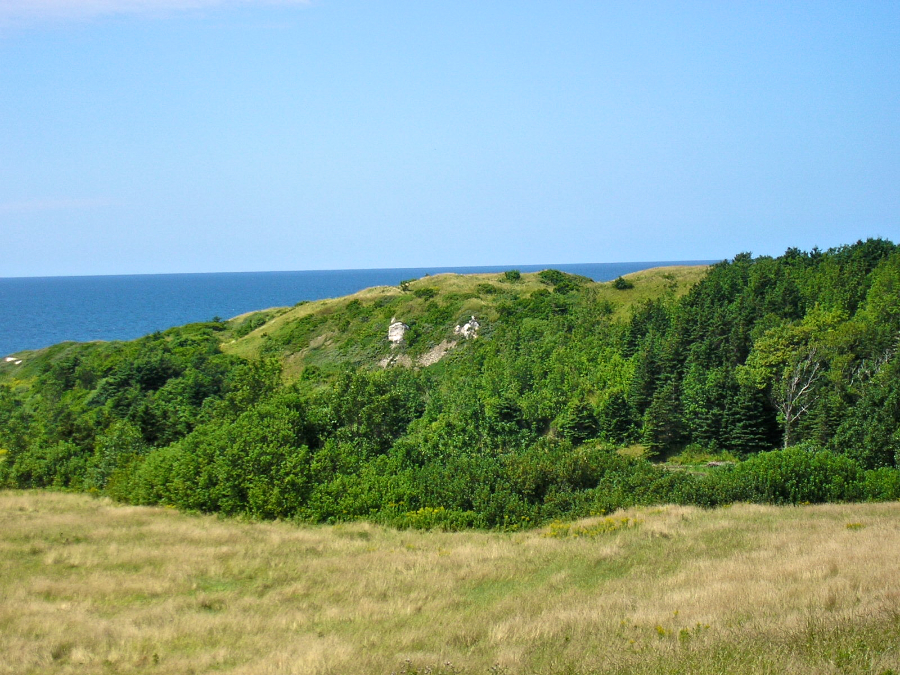 This is another view of the MacDonalds Glen area against the backdrop of the Gulf of St Lawrence; gypsum is again visible here.