The area beside the bridge and causeway bearing the Cèilidh Trail (Highway 19) across the Mabou River in Mabou village has dockage, a parking area, and a recently added gazebo, making it into a riverfront park, now frequently referred to as the Mabou Marina. It always merits a stop, with its fine views of the Mabou River reaching as far as Mabou Harbour Mouth and of the immediately adjacent Mabou Mountain and further distant Cape Mabou Highlands. And the views of the Mabou River from the other side of the road are equally fine. In the autumn, they are enlivened by the fall colours on the trees bordering the river.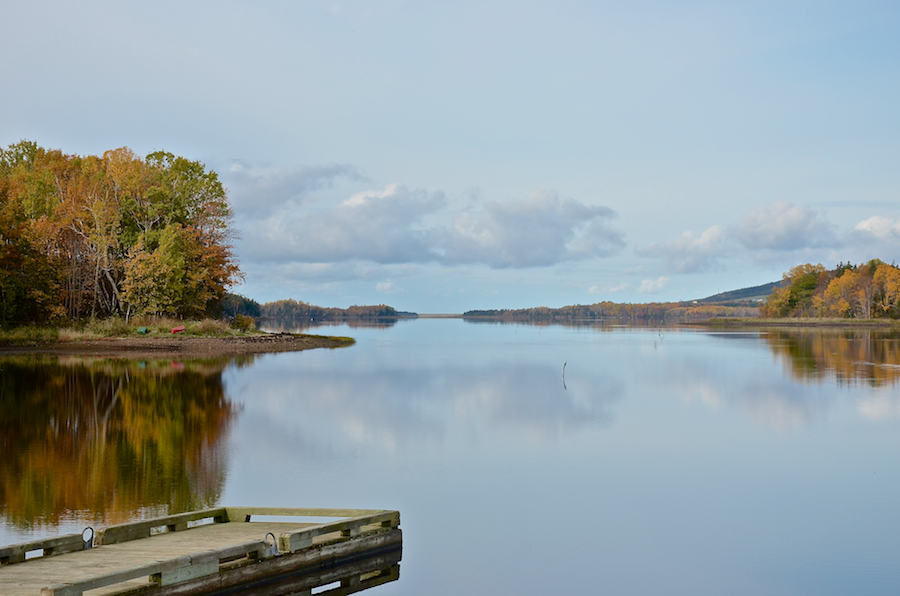 Photo #1 looks a bit north of west along the Mabou River on the morning of my next to last full day in Cape Breton; after a greyish start, the day improved as the morning progressed. The photos on this page were all taken mid-morning as the skies were still improving. This day's very placid Mabou River reflects the beautiful scenery on its surface and the air is clear enough that the dunes behind West Mabou Beach can be readily made out at the centre of the photo in the far distance. The topographical map labels the point seen at the far right of this photo as Priest Point; the shore turns there to the north and then gradually bends to the northwest as it reaches the mouth of the Northeast Mabou River. This is unmistakably a fall photo, but the first impression is that there is little fall colour showing.
[continued below]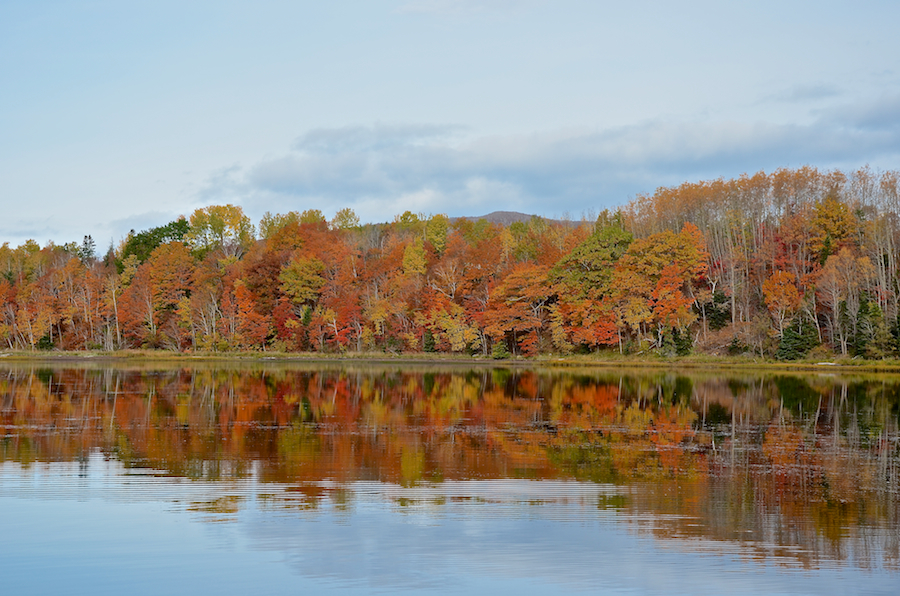 Photos #2 and #3 overlap; they look at the trees along the area leading out to Priest Point, usually one of the most colourful spots in the area. As Photo #2 show, there are definitely pretty colours there faithfully reflected in the calm waters of the Mabou River; while their colours would be even brighter were the sun shining on them, compared to their state last year, they lack the brilliance that really captures the eye.
Photo #3 continues the view in photo #2 to the right; again, compared with last year, the yellows are far duller and the foliage thinner and more bedraggled,
[continued below]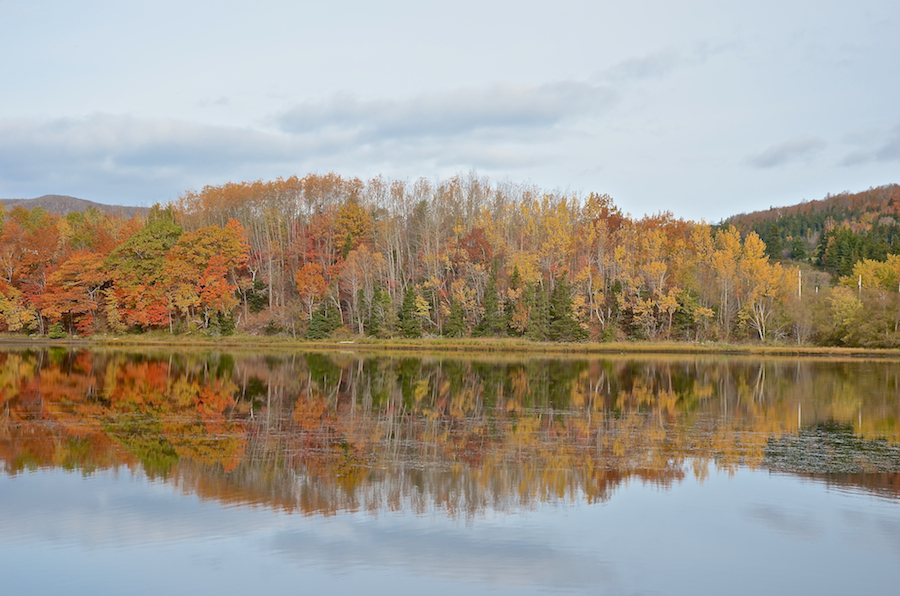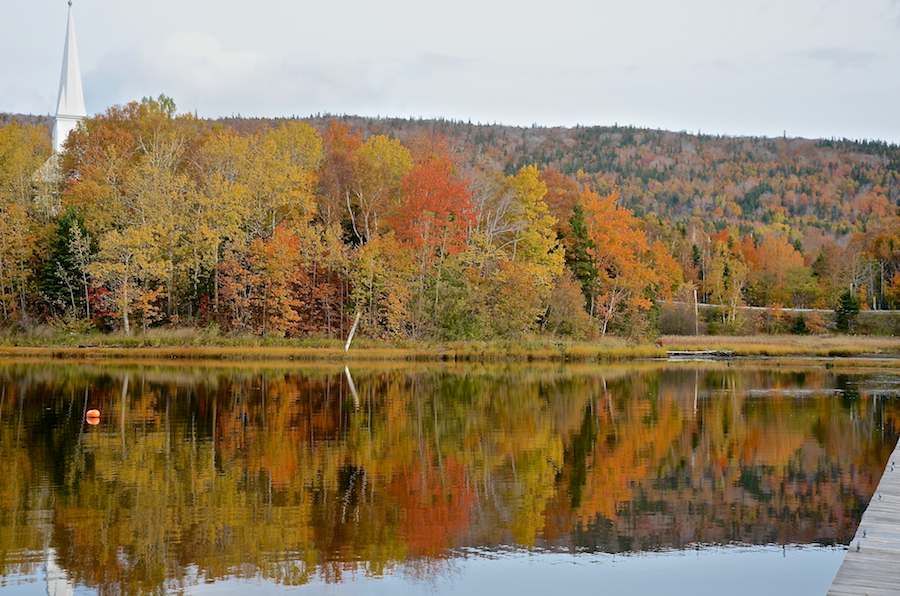 Photo #4 looks at the northern corner of the marina, where Mabou Harbour Road at the right can be seen ascending the hill on which St Mary's sits at the far left, screened from the water by a pretty stand of trees caught in the process of changing into their fall colours, again beautifully reflected in the quiet waters of the Mabou River. The side of Mabou Mountain at the right lacks much colour, many of its deciduous trees having already lost all their leaves, while others show mostly oranges and greens with some lemons and an occasional red. Pretty scene in a beautiful, peaceful place!