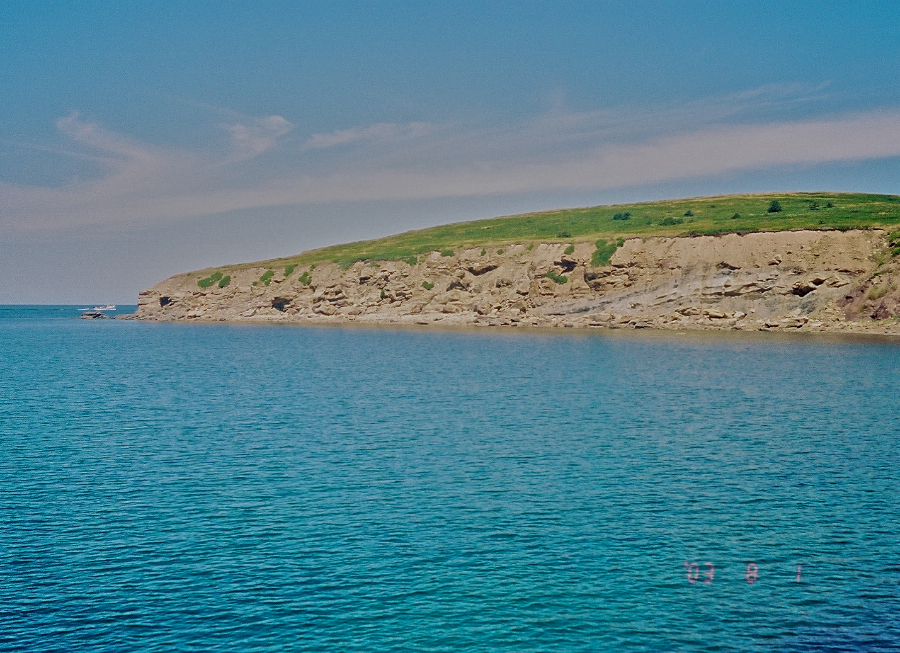 This view of the southwestern cliffs on Finlay Point was taken on film; I was surprised to find that I have no more recent photo of this view in digital form. This has long been one of the photos I enjoy seeing come up at random on my screen when my computer is idle; its quiet serenity and the beautiful day make my spirit sing.
The boat off the point is a help in gauging the size of what one is seeing here, as is the tree on the hilltop above, where one often sees cattle grazing.
The seam of white (gypsum) and the seams of black (coal) that one sees at the right of the photo attest to the mineral resources of Cape Mabou. Notice too the caves embedded in the cliffs at various points along this shore.
The land on Finlay Point is private, so I have never ventured out there. But, since it juts so far out from the main part of Cape Breton Island, it would doubtless offer fine views of the coast in both directions.