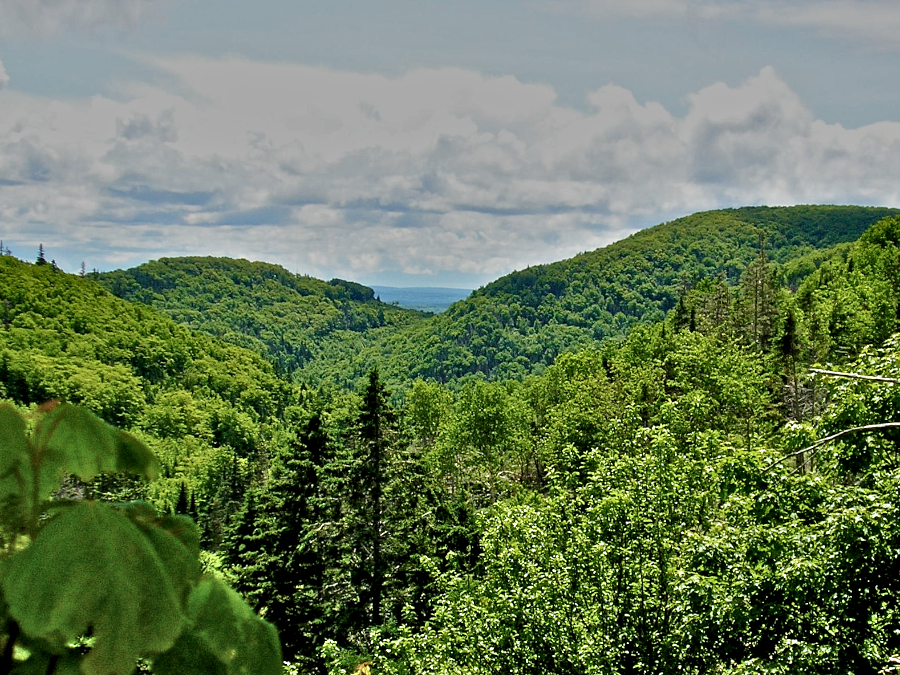 This photo was taken in the middle of the southern Cape Mabou Highlands, near the point where the southern end of Cape Mabou Road begins, leaving MacDonalds Glen Road to run north to Broad Cove Banks. The highlands here surround one on every side, with the trees often interfering with the views. In the gap between the mountains in the centre of the photo, one is looking towards the Creignish Hills between Glencoe and Judique.
When I took this photo, I had just climbed up from MacDonalds Glen; an iffy morning had turned into a fine sunny day and I was more than happy to sit here and enjoy the lovely views through the trees as I had my lunch and got rested up before continuing on to Northeast Mabou.
If one ascends Cape Mabou Road, there are spectacular panoramas from the top of the plateau, but I still find this lovely view is very hard to beat! What a bounty of beautiful places Cape Mabou offers!