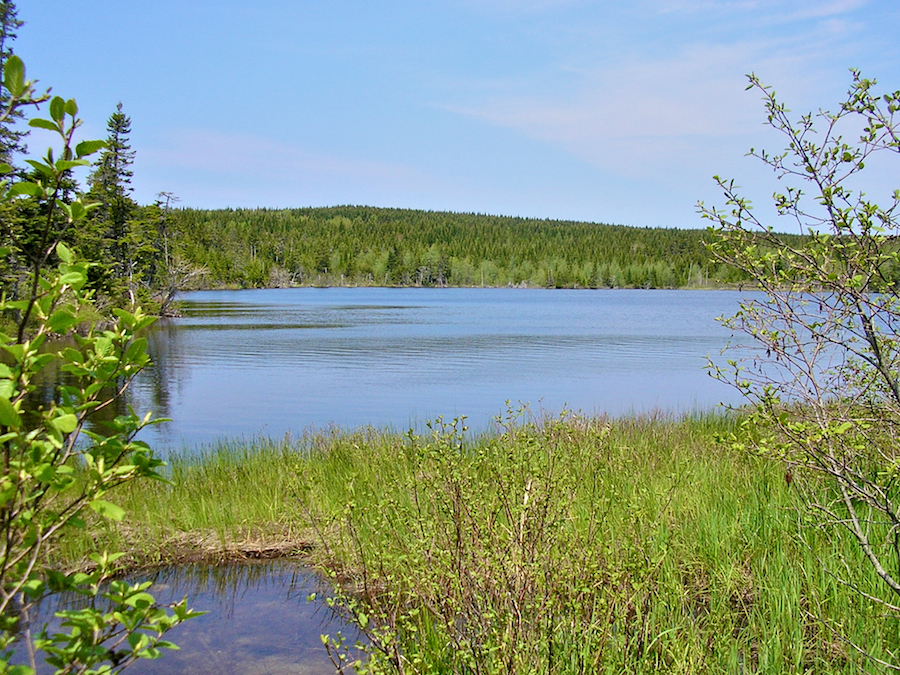 MacArthurs Lake is a beautiful pond—small enough by comparison with the neighbouring lakes to merit the term pond—nestled in and surrounded by hills on the southwest, northwest, and northeast; the view from the road is a bit obscured by trees, but, with a bit of walking, it is possible to get mostly open views such as this one. As this view proves, small can definitely be magificent!
The waters of MacArthurs Lake flow across the road and on into MacMullin Lake which, since I have no views of it among the seventeen photos I took here, must not have been visible from where I stopped. Thus, they too are not a source for the Mira River, but, like those of MacMullin Lake, are part of the Framboise watershed.
Notice again the distinct greens of the deciduous trees on the far shore of the pond; these trees have not long been in leaf, as the quite incipient foliage of the tree at the right in the foreground also attests. What a beautiful spring day in a gorgeous pristine wild place!