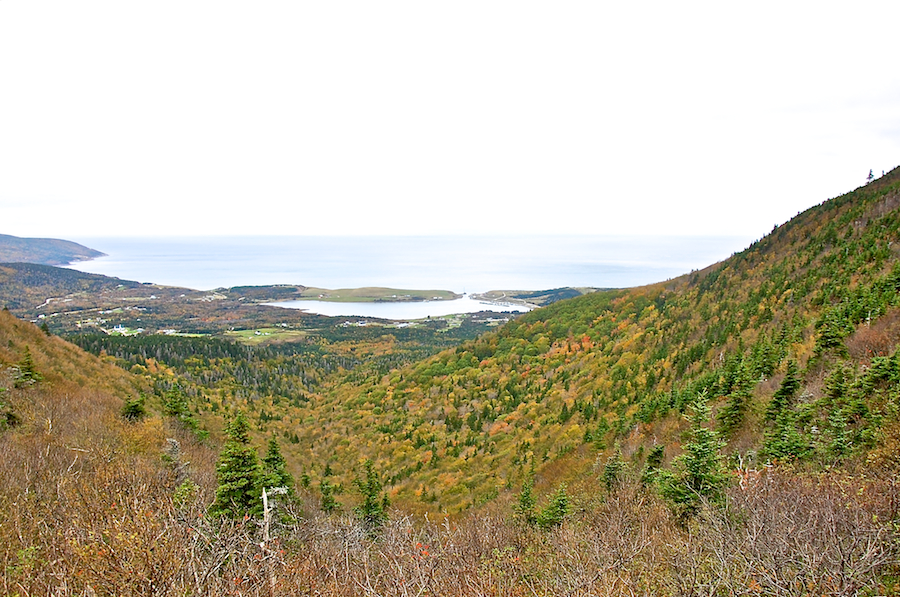 Photo #1 was taken from the ridge along the top of the massif in the gap seen at the right of this photo, looking down on St Margaret Village and Bay St Lawrence from above, with the harbour entrance just right of the centre of the photo. The Meat Cove Road snakes along the base of the plateau at the far left and Black Point can be seen in the far distance. Perhaps the biggest surprise in this view is the amount of colour seen on the slopes of the massif in the centre, including, off to the middle right, one very brilliant red tree! Surprise, because looking at the referenced photo from the marina, the slopes did not appear to have much colour, when, in fact, from the right angle, they do.
Photo #2 was taken from a short distance west of the where photo #1 was taken, affording a view of more of the coastal area north of Bay St Lawrence, blocked by the slope seen at the right of photo #1. It also just happens to show that red tree again (in the lower right corner) and reveals that there are some other reds there as well. Two roads are seen just right of centre: the left one is a driveway, while the other is the Money Point Road, which leads north to the start of the Money Point Lighthouse Trail, offering some good views of the Bay St Lawrence coast and the Cape North Massif along the way.
[continued below]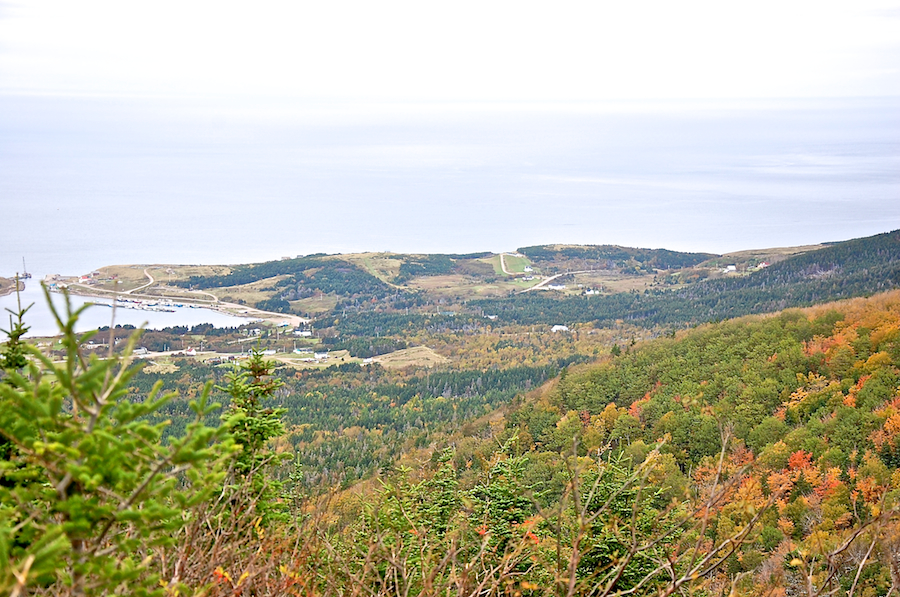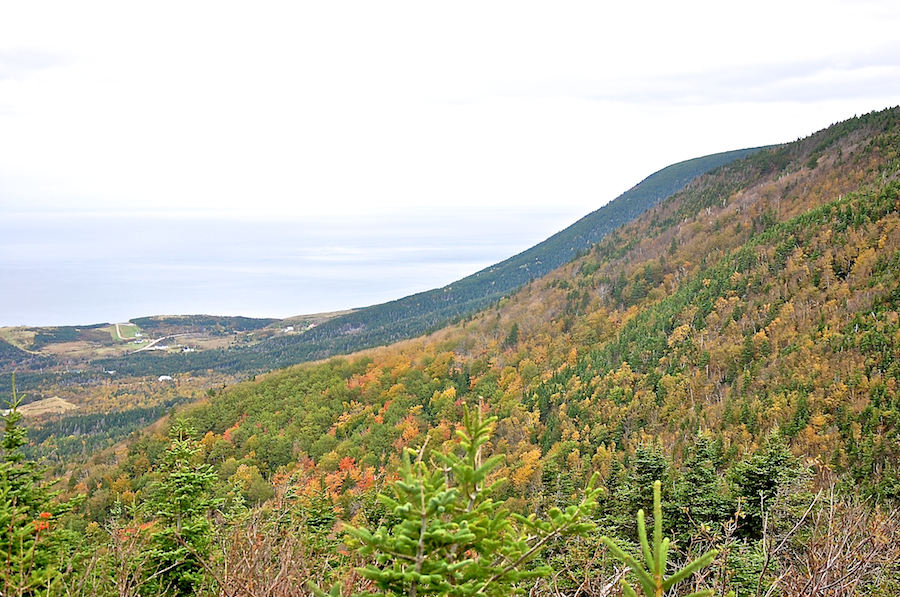 Turning even further towards the north, the slopes of the Cape North Massif come into view. Those closest to Cape North are mostly evergreen covered; those further south show a mixed forest. And there is that red tree again! As can also be seen, this vantage point, at 300 m (984 ft) is well below the top of the massif, which is more than 380 m (1247 ft) high at the top (and rises even higher further north).
The views here are certainly very fine, but think how much more stunning they would be were the sun not hid by the overcast that also lightens the sea, to the point that the horizon is very hard to detect. Oh, well, that will definitely give me an excuse (as if I needed one) to return here on a sunny day.