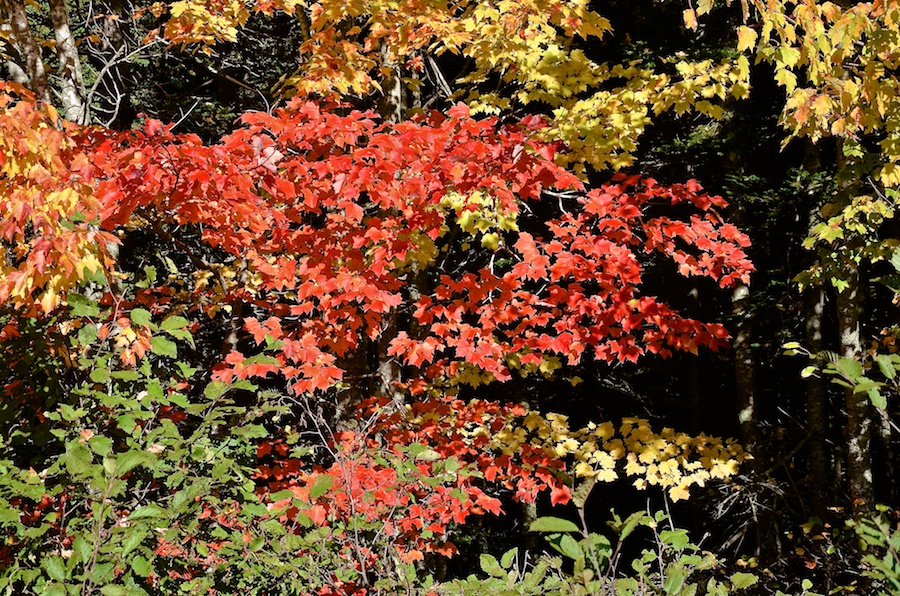 Taken at the corner where I exited from the South Side Roseburn Road, photo #1 shows a branch of a maple with glorious red leaves just beaming in the sun; the lemony-lime leaves above and to the right are on the same tree. Some pretty fabulous yellow and orange trees were neighbours to this tree too.
Photo #2 was taken a short distance west of where the Roseburn Road meets the Whycocomagh Road; it looks up across an open field there to the summit of Campbells Mountain, where, from this vantage point, the previously mentioned blueberry field can be seen surrounded by evergreens in the centre of the photo. The look-off at the end of the Campbells Mountain Look-Off Trail is beyond the far right of this photo, barely outside its scope.
[continued below]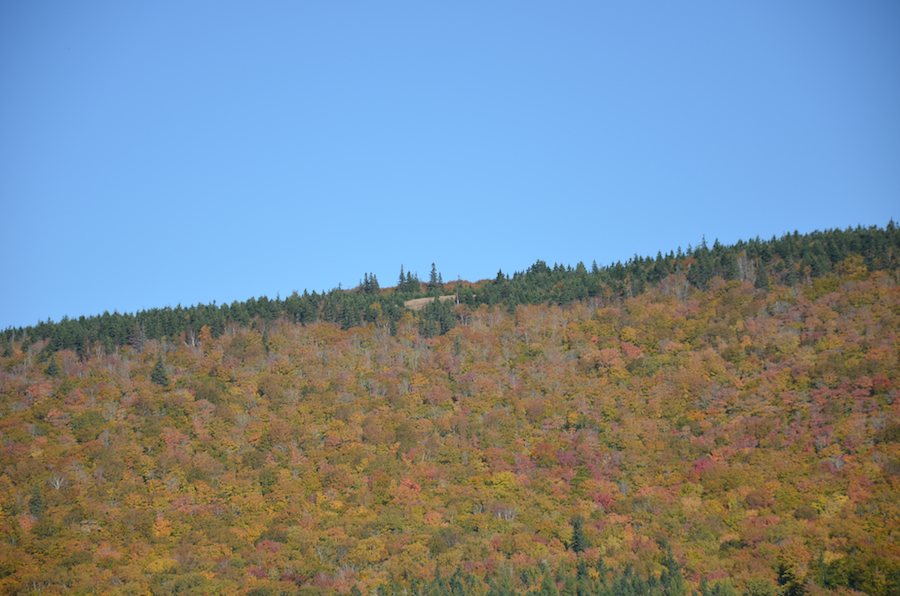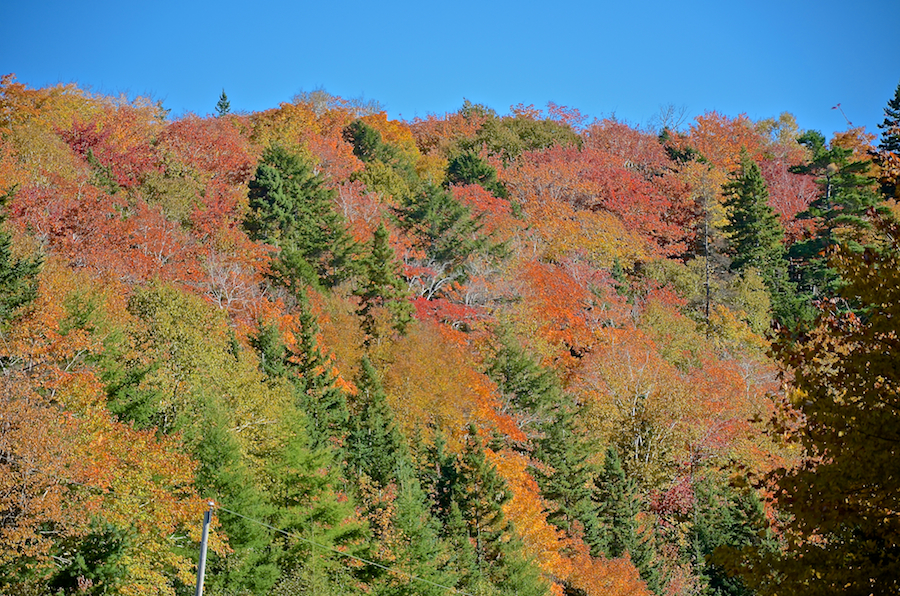 The section of the Whycocomagh Road between the Indian River bridge and the Stewartdale Pioneer Cemetery is one that unfailingly shows glorious fall colours year after year; on this exceptional day, photo #3 shows just how stunning they were, displaying, as they so often do, nearly every colour in nature's autumnal palette. At this point, Campbells Mountain is less than a third of its height at its summit, but it's still a very impressive hillside, the more so with this beautiful assemblage of trees along its flanks.
From yet further east along the Whycocomagh Road, photo #4 looks back across the road and across the Indian River below the road at the side of Skye Mountain, where the same blazing colours are seen as on the flank of Campbells Mountain. Because it's often in the shade when the sun is out, Skye Mountain is often hard to photograph from the Whycocomagh Road, but this spot at this time of day was just perfect.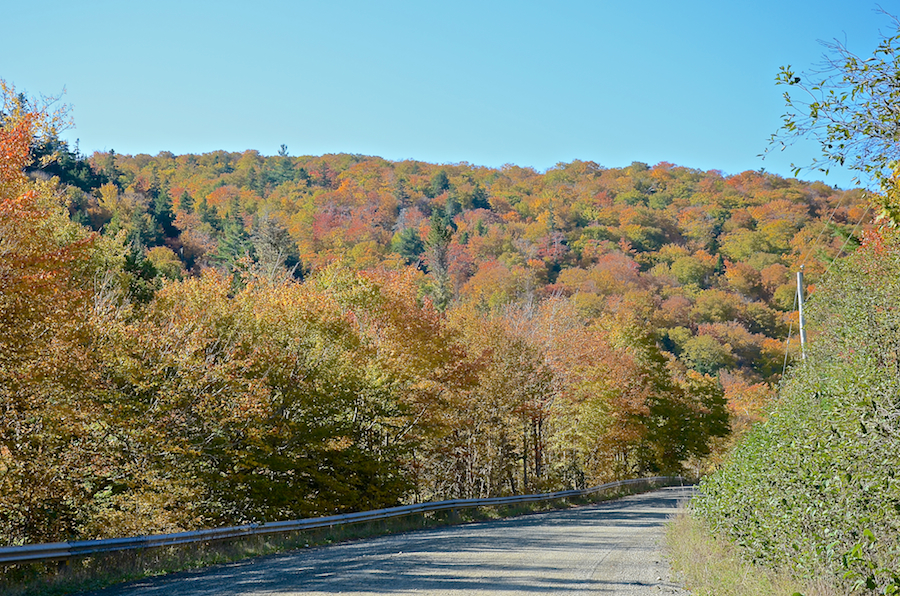 The Stewartdale Cemetery is at the left of photo #5 in the foreground; Whycocomagh Mountain covers most of the photo as it rises above Churchview and, out at the left, Stewartdale. Highway 252 runs along the base of Whycocomagh Mountain across the Skye River, which the Whycocomagh Road crosses just before it reaches Highway 252. Whycocomagh Mountain, like the others in the area, is showing fall colours close to their peak, making for a lovely scene.