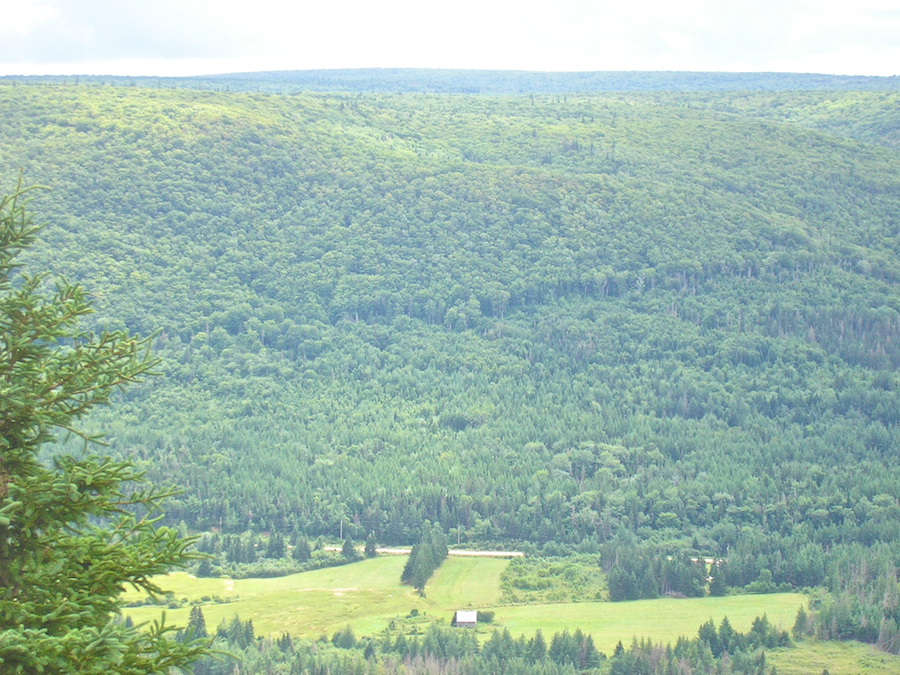 Skye Mountain here looms above the cleared fields directly below the look-off; it is clear that farming was once carried on here, though I do not believe there are now any active farms in this area.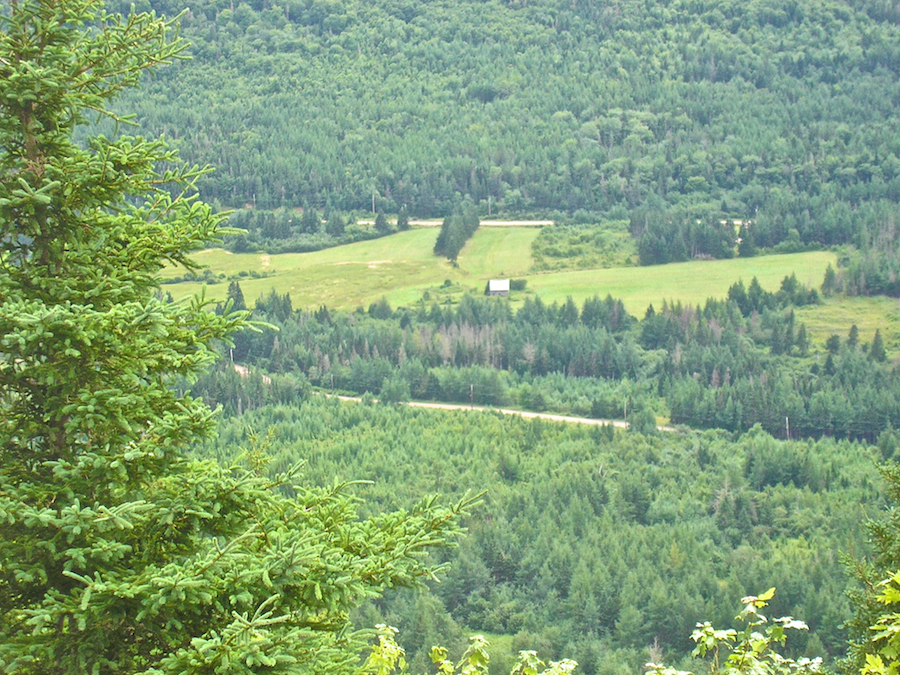 This photo is essentially the same view as the previous one, but truncates Skye Mountain in order to show the Roseburn Road in the foreground and the Whycocomagh Road at the base of Skye Mountain. The Roseburn Road runs for about 4.5 km (2.8 mi) along the base of Campbells Mountain before dead-ending beyond the locality of Roseburn; its end coïncides with the start of the Indian River, which it parallels along its course.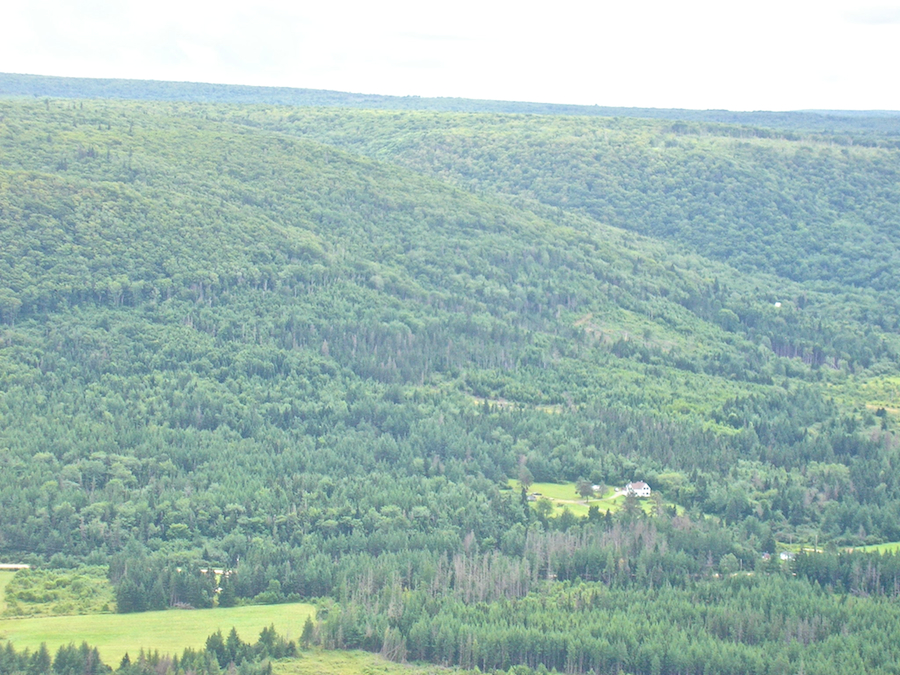 This photo picks up the view from the second previous photo and continues to look at the beautiful flanks of Skye Mountain.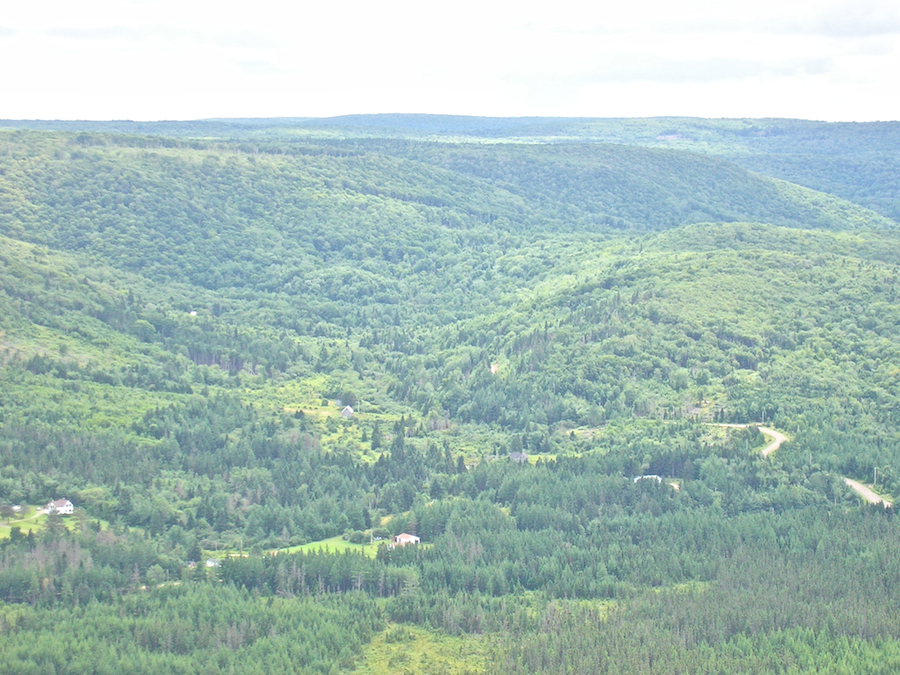 This lovely glen is rather wider than the one seen previously and is formed by Cove Brook. The Whycocomagh Road is mostly hidden in the trees in this view, but you can see a small portion of it in the lower left corner of the photo and from there you can follow its path across the lower portion of the photo to its junction with Ferguson Road at the far right, which runs 1.1 km (0.7 mi) into the glen to dead-end just beyond a bridge over the brook at a house in the glen not visible in this view.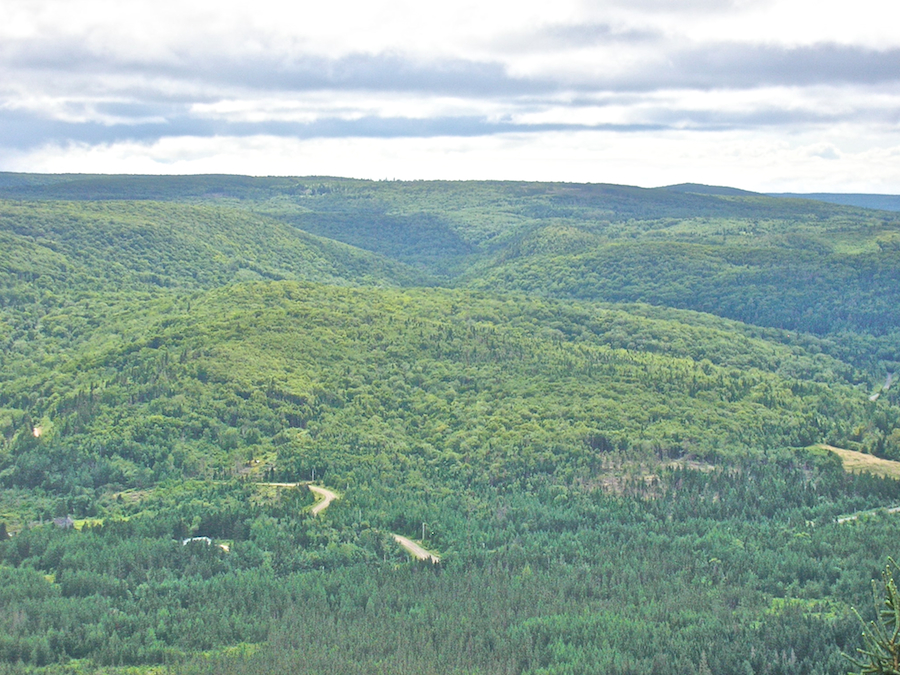 This photo was taken later than the previous view when the sun was a bit less bright, resulting in rather less haze than in the previous photo. Ferguson Road marks the end of habitations on the Whycocomagh Road—there are today no dwellings further along the road until it reaches the "plains" (open fields) near its junction with the Glencoe Road in Glencoe Mills.