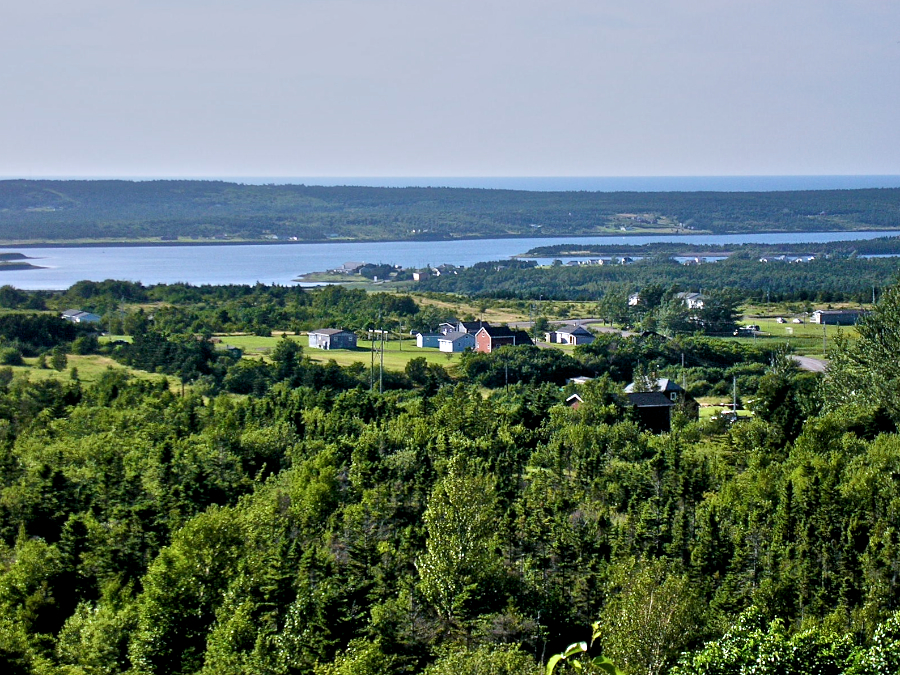 This view shows the middle third of Chéticamp Island from the same vantage point as the previous one. Here, one can see much of La Baie ("The Bay"), as this part of Chéticamp Harbour is known. The lower end of La Baie is actually the mouth of La Rivière du Platin and the area at the left of the photo is called Les Bras ("The Arms"), for the several different indentations it makes into the coast line.
The long point one sees at the centre and extending to the right in La Baie is called La Pointe-à-Cochons ("Pigs' Point"); across from it (along the Cabot Trail) is the area known as Redman.
Lighthouse Road, which runs out to the lighthouse at the north end of Chéticamp Island, runs all along the eastern shore of Chéticamp Island; there are a few houses there, most nearest the sand bar that joins Chéticamp Island to Cape Breton.