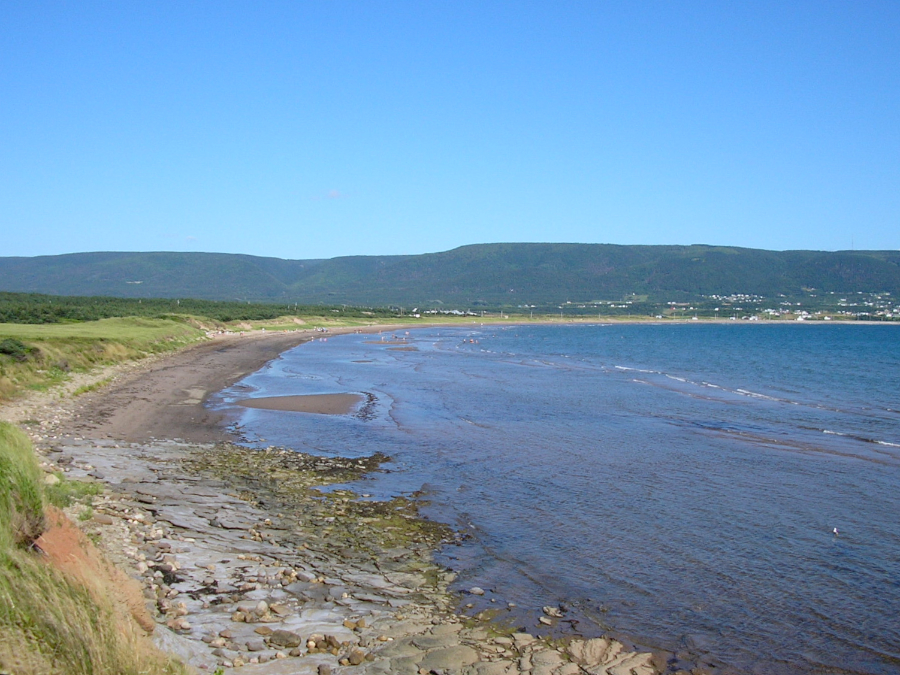 This view shows the arc at the southern end of Chéticamp Island and the sand bar that now connects it to Cape Breton Island. This end of the arc is rocky, but soon becomes a gravel beach and then the fine sandy beach that is La Plage St-Pierre as one moves further down the arc. On this beautiful summer day, the sandy beach was a busy place and one can see a considerable number of people on the beach and many in the water.
The sand dunes which rise above the beach are anchored in place with a fragile grass, which should be left untrammelled to keep it thriving and in place.
The seemingly ubiquitous mountains which form this scene's back-drop are gorgeous in the clear air. And the effect in real life is far more vivid than in this photo, as they stretch a long way in both directions!