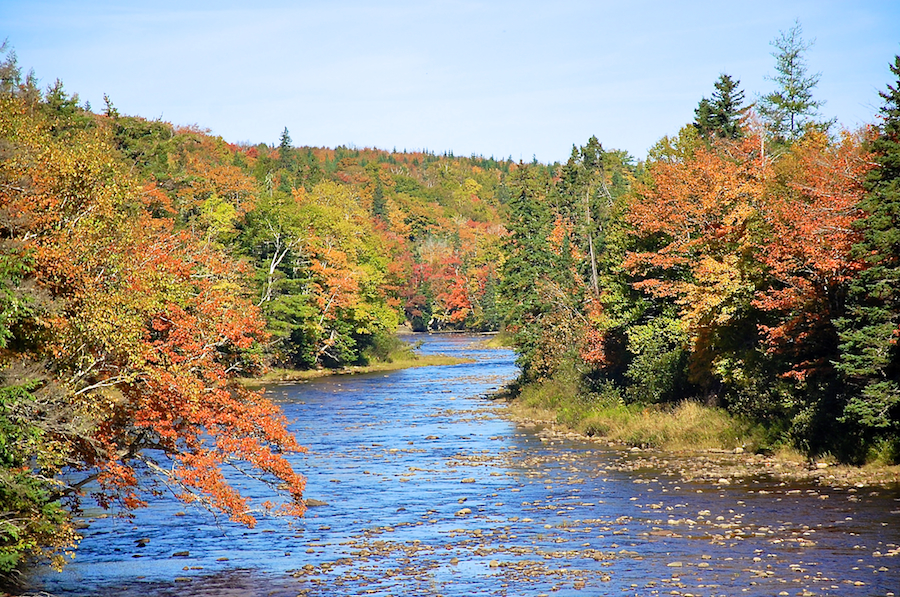 I have long been enamoured of the Southwest Mabou River, having devoted the whole of this previous photo essay just to it. Long John's Bridge, at the junction of the Upper Southwest Mabou, Rear Intervale, and Glencoe Roads, is a very frequent stop of mine as I tour the back country around Glencoe Mills. When I arrived there this day, the lovely view in photo #1 greeted me. I was especially taken with the surface of the river, a brightly gleaming blue, reflecting the sky above on this beautiful fall day. The depth of the water here varies considerably from time to time; it is obviously petty low this day, a bit surprising since the nor'easter did produce a fair amount of rain, but it must have all been carried downstream, as many of the rocks in the river are above water.
It is certainly true that the reds (and the other colours, for that matter) here are still well below their peak of colour, as was the case with the trees at the bottom of the previous page. Nevertheless, look at the amount of colour showing in this photo. Two days ago, there was none at all; I was really surprised to see things moving so fast. Photo #2 is a close-up of the east bank of the river; its reds are coming along nicely, particularly the one at the far right.
[continued below]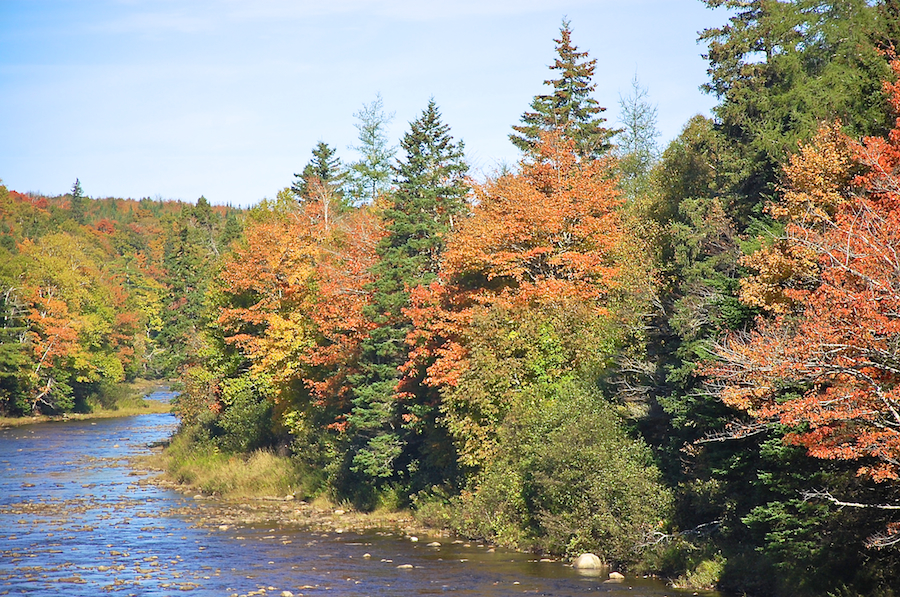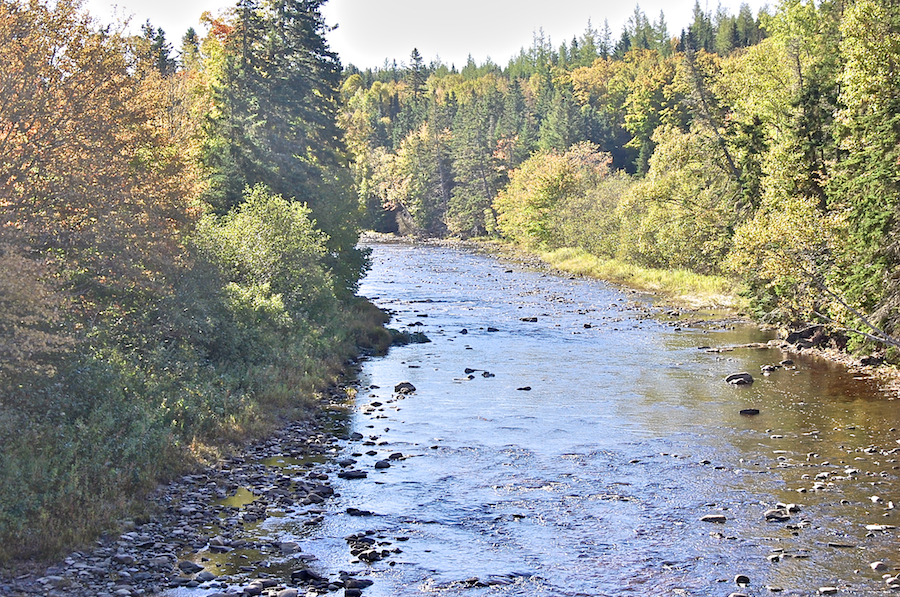 Photo #3 is from the other side of the bridge, looking upstream. The foliage there remains resolutely green, with only one tree (outside the scope of this photo) displaying a mixture of orange and green, several others with only traces of orange and yellow, and only one (also outside the scope of this photo) showing considerable yellow. This is much more typical of the colours I had been seeing in the area before this day. I do not know what would account for the difference in colouration between the two sides of the bridge, but the upstream side certainly was still very summery looking, while the downstream side had already switched gears (and garb).